When you come in for your appointment, Dr. Hoffmann or Dr. Behl will decide which level of sedation is best for you.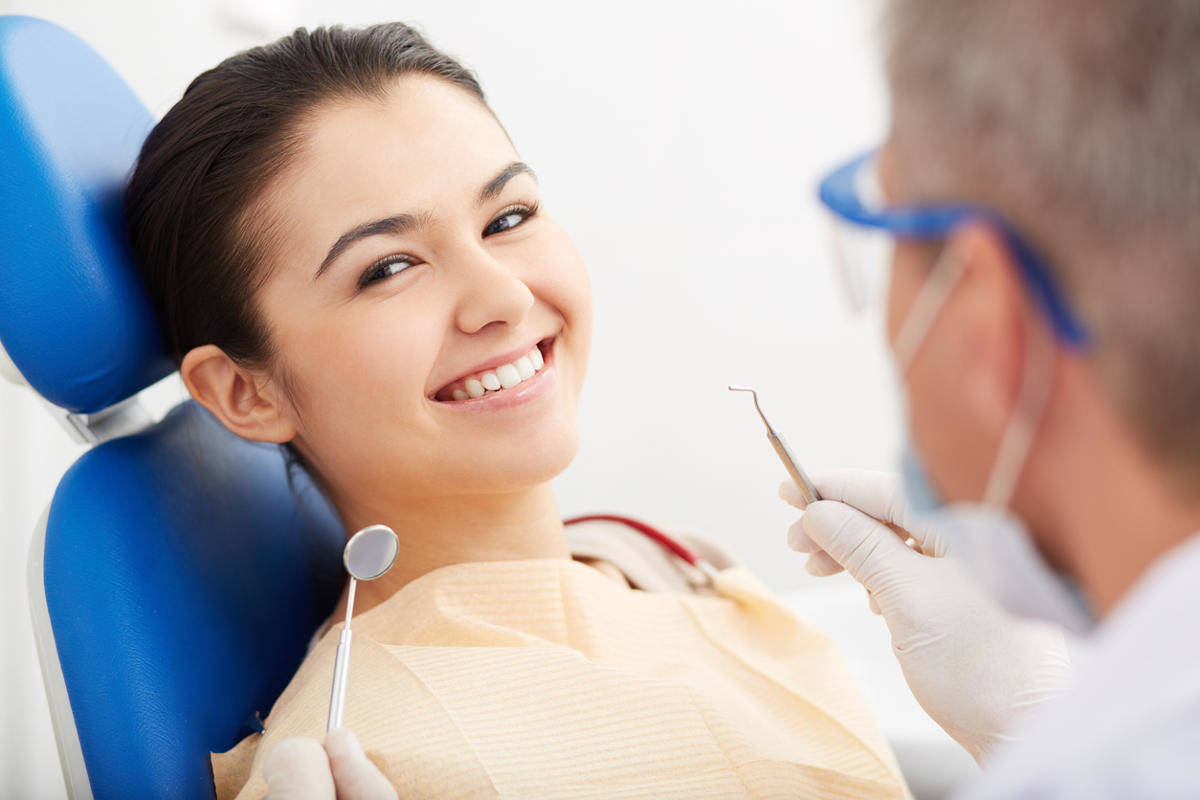 Going to the dentist is one of the scariest and most dreaded experiences for many people. This is because dentists typically don't sedate you unless you are undergoing some kind of major procedure, and even then it might not be very strong sedation. What many people don't realize, however, is that you don't have to go to a regular dentist, you can go to a sedation dentist.
What is Sedation Dentistry?
At a sedation dentist, you will be sedated with a special medication that both lowers your levels of pain and your level of anxiety. This allows you to remain awake during the procedure, but with zero worries of what's going on, and with the ability to still respond to verbal cues from the dentist. Obviously, this is a far more effective method of dentistry for those with anxiety issues related to dentist visits.
Let's take a look at 4 reasons why you should use a sedation dentist if you have dental anxiety:
Safety -One of the main benefits of sedation dentistry is that it is extremely safe. you are still conscious and able to breathe on your own, while also retaining the ability to follow commands that the dentist gives you. Your natural reflexes are unaffected so you can let the dentist know if anything is causing you pain. Because of the lowered amount of stress you will feel during a visit to the sedation dentist, you are also less likely to experience any stress-related health issues, especially heart problems.
Comfort -Dentist visits often last a long time with much of it being spent in a chair. If you are prone to feeling stiff and uncomfortable, sedation can help prevent this. Because of the sedative, you won't likely feel any soreness in your neck or back from sitting for a long time, and your mental and emotional state will also be much more relaxed than normal.
Quality Care -Just like a barber can't cut your hair right if you keep jerking around, a dentist can't work on your teeth right if you keep moving around. Sedation will keep you much more still which will allow your dentist to work much more efficiently.
Efficiency – Procedures are often put off by patients because they don't have the time to sit in the office for hours. With sedation dentistry, you can block your sessions together and set aside one or 2 full days to sit down and get it done. The sedatives allow you to sit much longer than you normally would be able to and you might even feel like it took mere minutes to complete an hours-long procedure.
Sedation Dentistry St. Louis
Sedation dentistry is far superior to normal dentistry for many reasons. If you are someone who can handle the sedatives with no health problems, you will benefit from less pain, more efficiency, fewer dentist visits, and more comfort during your dentist appointments.
When you come in for your appointment Dr. Hoffmann, Dr. Thoms, or Dr. Behl will decide which level is best for you. We look forward to meeting you. Call us at (314) 862-7844 and one of our friendly team members will be happy to speak with you or simply make an appointment online.
Save
Save