Call Us Today
The Only Board Certified Dental Anesthesiologists in the State of Missouri, including the St. Louis Metro Area.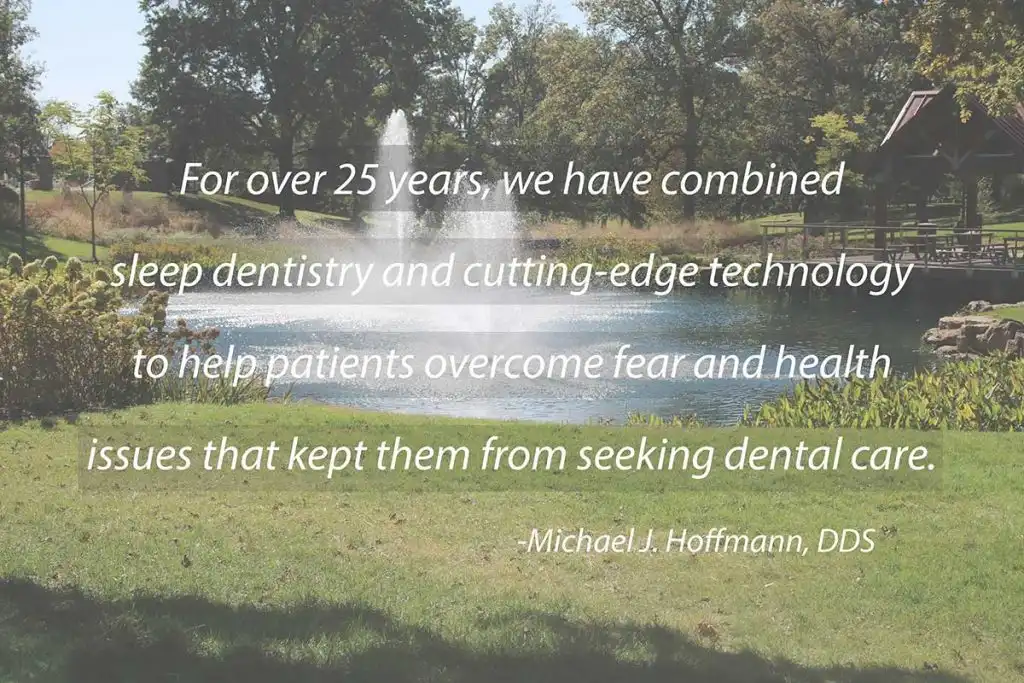 The Dental Anesthesia Center
At The Dental Anesthesia Center, we value our patient relationships, making it our priority to deliver gentle dental care that you deserve from sedation dentists in St. Louis. We work hard to make you feel at ease by providing exceptional patient care in a relaxed, convenient atmosphere. We strive to develop lifelong relationships with our patients by combining the latest dental technology with a professional and compassionate team.
"Anything that they can do to accommodate people with special needs, they do."
"If it was not for them, I don't think I would be able to make it through a normal dental appointment."
"They do anything they can to make you feel comfortable."
Average rating:
1 reviews
Feb 3, 2018
I have known and have been seeing Mike for 20+ years now. He has built a high quality team of individuals to serve you. a very professional and friendly staff in newly refurbished office environment makes for a pleasant experience." - via Google Reviews
Average rating:
4 reviews
May 2, 2020
Beyond pleased with our experience with Dr. Hoffman!! My son, Cameron, had work done and everything turned out way better than I could've ever expected. Dr Hoffman saved all of his teeth, where other dentist told me the only option for two of his teeth were to be pulled. His smile is so beautiful and I couldn't think them enough! They were sooo kind!! The dental hygienist were so sweet, and throughly explained everything to me. There was no judgement. They made this whole process so comfortable. Yes, it was pricey, but worth EVERY penny. Thank you, thank you, thank you!!!
Average rating:
4 reviews
Apr 4, 2019




My son is 3, autistic non-verbal and has oral sensory issues. They were absolutely amazing with him and I would recommend them for anyone with a child with special needs. Dr. Thoms was very friendly and explained everything to us before during and after his procedure. Couldn't have asked for a better experience!! Thank you!!


-- via Facebook



Getting ready for your first visit?
Click the link below to see how to prepare.
Tour Our Office