Call Us Today
The Only Board Certified Dental Anesthesiologists in the State of Missouri, including the St. Louis Metro Area.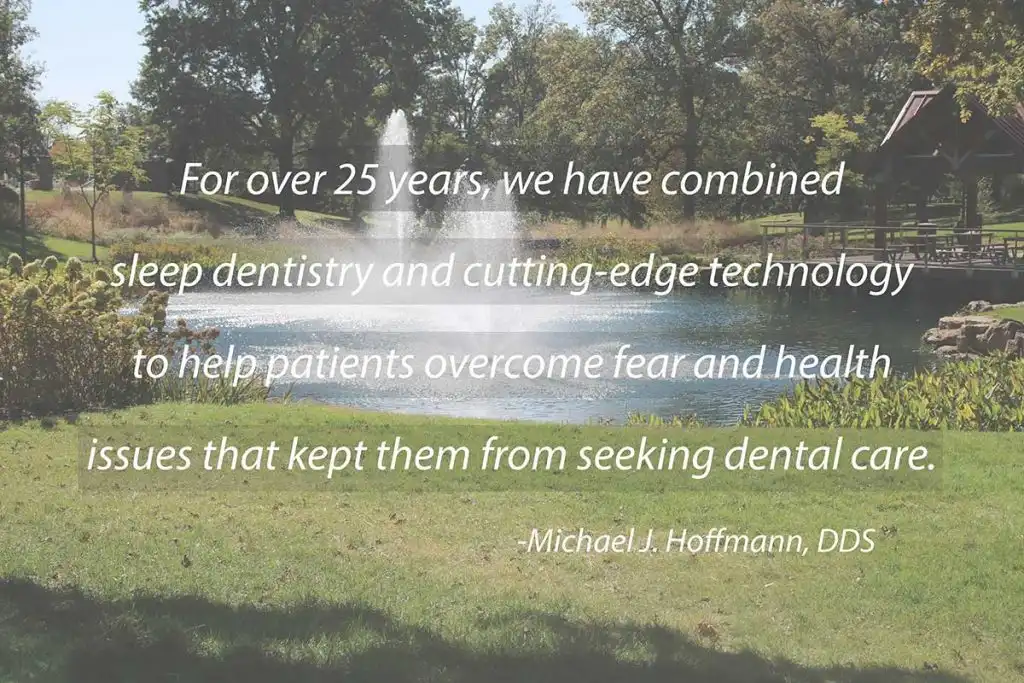 The Dental Anesthesia Center
At The Dental Anesthesia Center, we value our patient relationships, making it our priority to deliver gentle dental care that you deserve from sedation dentists in St. Louis. We work hard to make you feel at ease by providing exceptional patient care in a relaxed, convenient atmosphere. We strive to develop lifelong relationships with our patients by combining the latest dental technology with a professional and compassionate team.
"Anything that they can do to accommodate people with special needs, they do."
"If it was not for them, I don't think I would be able to make it through a normal dental appointment."
"They do anything they can to make you feel comfortable."
See what our patients are saying!
My 9yr old daughter was afraid of going to the dentist. I was referred to Dental Anesthesia and I must say, they were AWESOME!! Dr. Sean Thoms along with the staff were wonderful. They explained everything they were going to do to my daughter and kept me well informed during her procedure. They allowed me to be by her side until she was sedated. They even called later in the day just to check on her. My daughter said they made her feel very comfortable and would want to return to this practice for future procedures.
Tonya H.
We love all the workers there. Their very welcoming staff, but very professional. We've been going there for about 15 years.
Regina J.
These guys are fantastic! If you are not going to the dentist because of a bad or painful experience this is the place to go. I was one of those people not going for way too long out of fear and anxiety. One day I had a horrible toothache, I put it off too long, the pain was unbearable and I didn`t have a dentist. Thank God I found The Dental Anesthesia Center. Don`t wait for this to happen. I have been a patient now for the last fifteen years and I highly recommend you going here. You will be glad you did. The whole staff is the best.
Mike L.
I would absolutely really recommend this place to anyone. All of the nurses I came in contact with were really sweet and the dentist was really nice as well. I had some issues relaxing at first, but they were experts in trying an alternative and before I knew it, my appointment was over. I really wish I would have tried this place first and will definitely return.
Amy C.
Dr. Hoffman and his staff are amazing, friendly, and caring. I have high anxiety and fear of dentists due to my past bad experiences, but the Dental Anesthesia Center made me feel at ease and comfortable. Had a lot of dental work done in one visit while sedated and recovered well. Now I have my smile back thanks to Dr. Hoffman and his team. If you're a person like me I definitely recommend you the Dental Anesthesia Center.
Lejla M.
Dr Sean Thoms and his staff were great! The office is very welcoming and they yook very great care of my 2year old. I would recommend them to the world!
Terriona A.
Getting ready for your first visit?
Click the link below to see how to prepare.
Tour Our Office