Call Us Today
The Only Board Certified Dental Anesthesiologists in the State of Missouri, including the St. Louis Metro Area.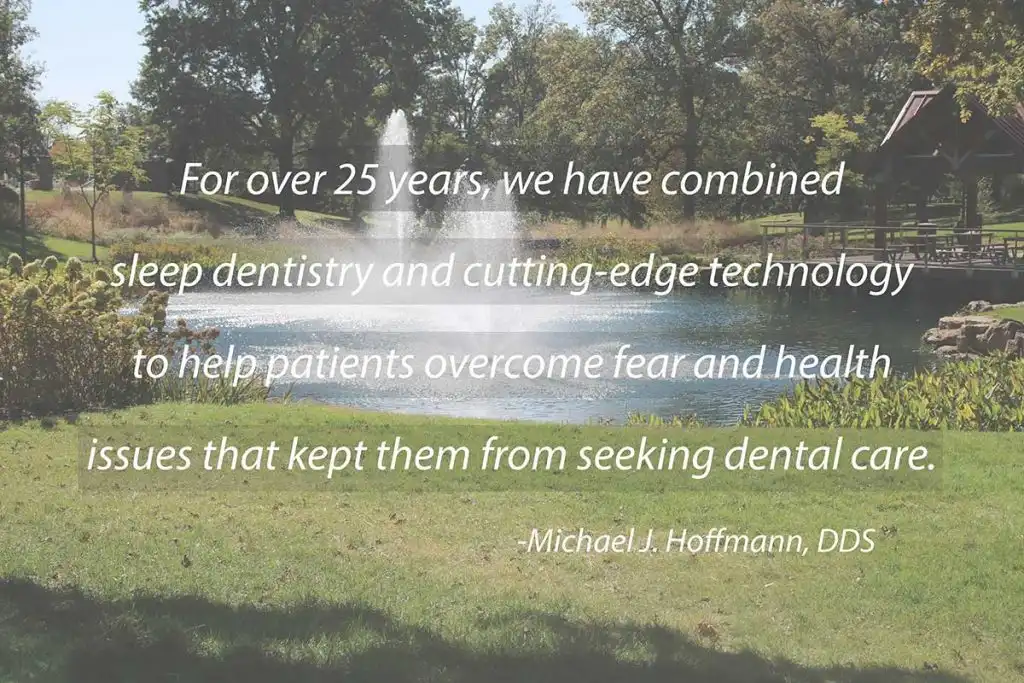 The Dental Anesthesia Center
At The Dental Anesthesia Center, we value our patient relationships, making it our priority to deliver gentle dental care that you deserve from sedation dentists in St. Louis. We work hard to make you feel at ease by providing exceptional patient care in a relaxed, convenient atmosphere. We strive to develop lifelong relationships with our patients by combining the latest dental technology with a professional and compassionate team.
"Anything that they can do to accommodate people with special needs, they do."
"If it was not for them, I don't think I would be able to make it through a normal dental appointment."
"They do anything they can to make you feel comfortable."
See what our patients are saying!
It can be frightening to have to put a two-year-old under anesthesia. The staff and Dr. Thoms took the time to explain the treatment options. The process went well, and the services were outstanding. Everyone was polite and empathetic, from the front desk receptionist to the dentists. The customer service was excellent. I rarely post reviews, but I do so because I want others to know that they can trust and feel safe with their care. The Dental Anesthesia Center comes highly recommended from this mama bear.
Rachel Sierbinski
2021-07-20
My son has autism and a lot of anxiety around medical procedures. This is the most understanding and compassionate group of people, I am so grateful we found them. The doctor calls personally to check up on us after the appointment. Even though we only come once a year they remember my son's needs without me having to explain everything all over again. They are always on time, organized, and transparent about billing. I wish all of our medical appointments could go as smoothly as they do here.
Absolutely wonderful! My five year old had to have extensive dental work done and from start to finish the dental anesthesia center delivered five star work ! Going to the dentist is scary enough but having to take your own child to be put under was next level and the care he received from the nurses and dr was mind easing.
ShiningStar0428
2020-08-25
Very kind and compassionate staff. They took excellent care of my special needs kiddo and took extra time to make sure it was done right. I would highly recommend.
beyond pleased with our experience with Dr. Hoffman!! My son, Cameron, had work done and everything turned out way better than I could've ever expected. Dr Hoffman saved all of his teeth, where other dentist told me the only option for two of his teeth were to be pulled. His smile is so beautiful and I couldn't think them enough! They were sooo kind!! The dental hygienist were so sweet, and throughly explained everything to me. There was no judgement. They made this whole process so comfortable. Yes, it was pricey, but worth EVERY penny. Thank you, thank you, thank you!!!
So caring, so nice, as others said, a little higher priced. But it is worth every penny. I can't describe how great everyone is
The Wallner Team
2018-11-08
We love all the workers there. Their very welcoming staff, but very professional. We've been going there for about 15 years.
Dr Sean Thoms and his staff were great! The office is very welcoming and they yook very great care of my 2year old. I would recommend them to the world!
Dr. Hoffman and his staff are amazing, friendly and caring. I have high anxiety and fear of dentists due to my past bad experiences, but the Dental Anesthesia Center made me feel at ease and comfortable. Had a lot of dental work done in one visit while sedated and recovered well. Now I have my smile back thanks to Dr. Hoffman and his team. If youre a person like me I definantly recommend you the Dental Anesthesia Center.
Getting ready for your first visit?
Click the link below to see how to prepare.
Tour Our Office