Special Needs Dentistry
Do you have young children or a loved one with special needs who are unable to cooperate for dental care?
Developmentally disabilities, special needs, and medically compromised individuals suffer from an array of dental problems just like everyone else! From dental abscesses to throbbing pain, cavities and gum disease; everyone requires individual attention and dental care. We are here to help you and your loved one here at The Dental Anesthesia Center.
Dr. Hoffmann and Dr. Thoms complete dental procedures for patients with Special Needs requiring general anesthesia or sedation. Individuals with special physical or mental needs can receive complete dental care in a comfortable setting. Patients with special needs can have a thorough exam that includes taking x-rays and receiving a dental cleaning with general anesthesia. The Dental Anesthesia team is compassionate and here to help patients accomplish dental care that they may have never had before.
Appointment Request
Call to Schedule 314-862-7844
Dr. Hoffmann and Dr. Thoms are highly qualified Dental Anesthesiologists, providing care for a wide array of patients in the office, including those with:
Special Needs
Developmental Disabilities
Angelman Syndrome
Fragile X Syndrome
Asperger's Syndrome
Pervasive Developmental Disorder (PDD-NOS)
Rett syndrome
Childhood Disintegrative Disorder (CDD )
Huntington's Disease
Parkinson's Disease
Inability to Become Numb (Cannot Get Numb)
Modified Behavior
ADHD (Attention deficit hyperactivity disorder)
ADD (Attention Deficit Disorder)
Brain Injury
Medically Compromised (Allergies, Complications, etc.)
The reasons that keep a person away from the dentist are personal and unique to each individual. We are a full-service dental practice providing care to various patients for all of their dental needs and desires.
Call to Schedule an Appointment (314) 862-7844
Pictured below The Dental Anesthesia Center, Autism Walk 2019 & Autism Glow Run 2019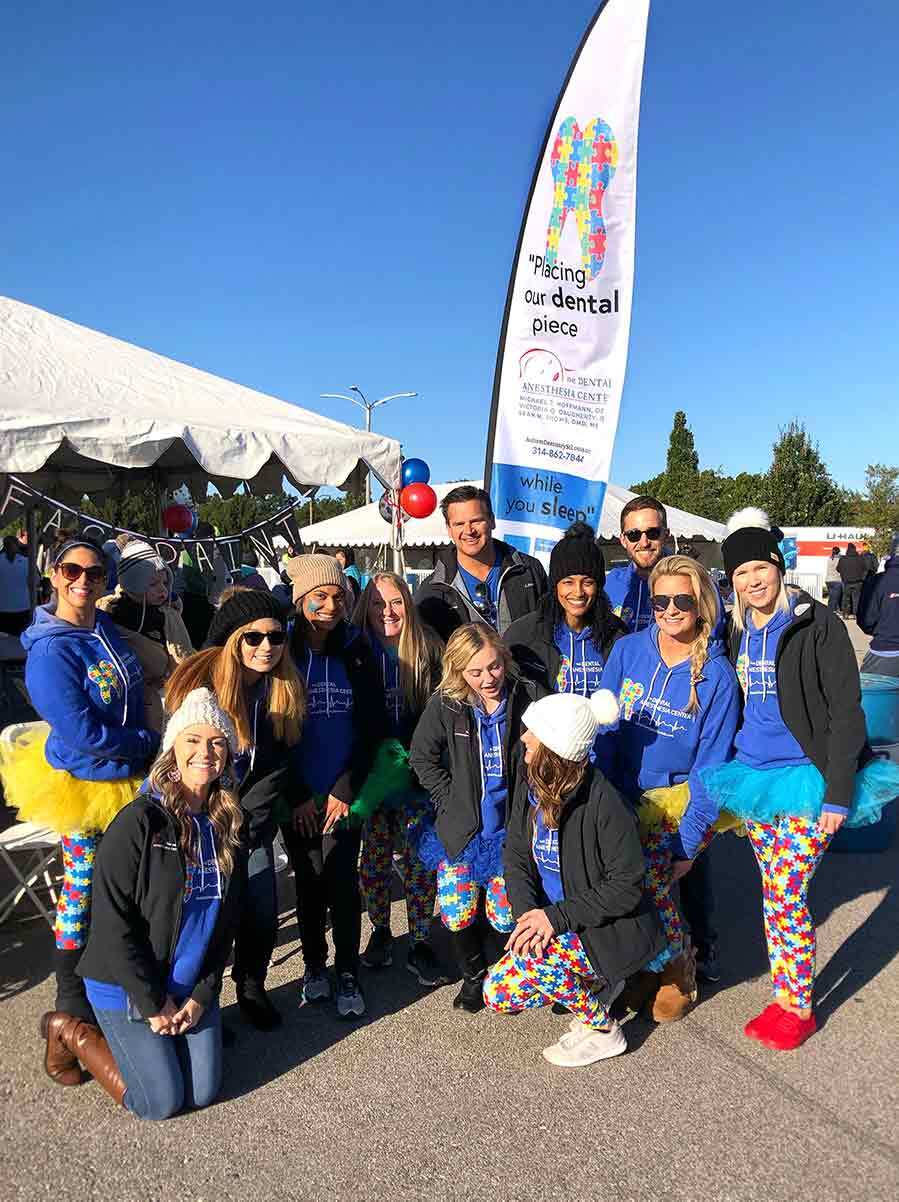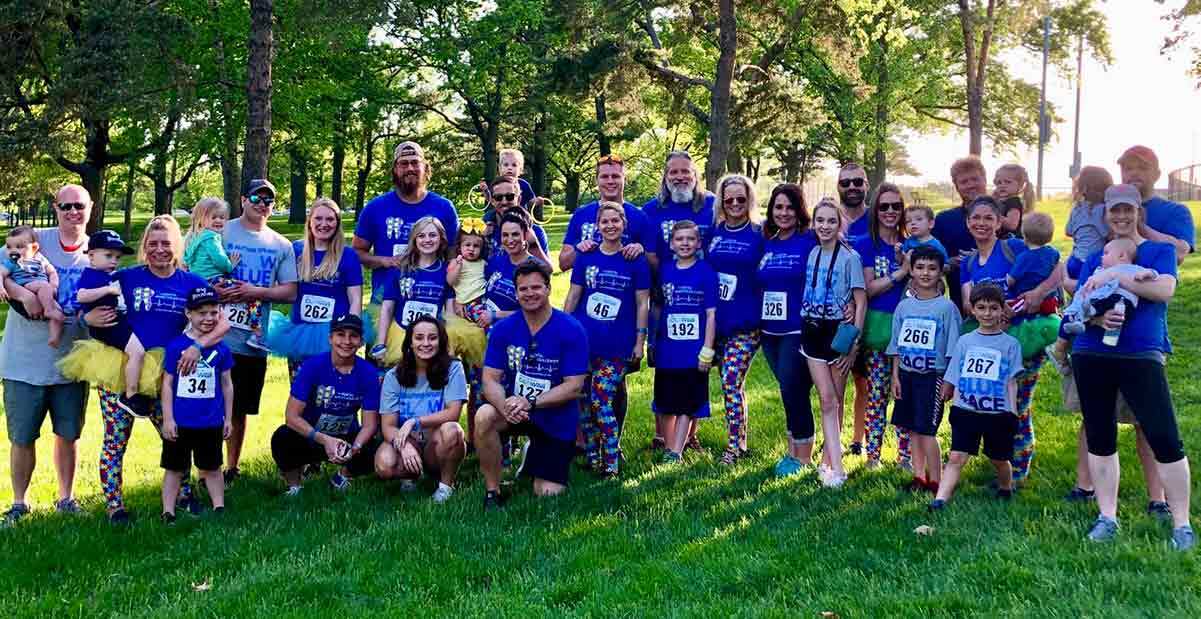 We look forward to meeting you and your loved one!
Call Us Today
The Only Board Certified Dental Anesthesiologist in Missouri, including the St. Louis Metro Area.
Call (314) 862-7844