Oral Sedation Dentistry
Oral sedation dentistry involves the administration of medications that calms patients creating a drowsy, sleep-like state.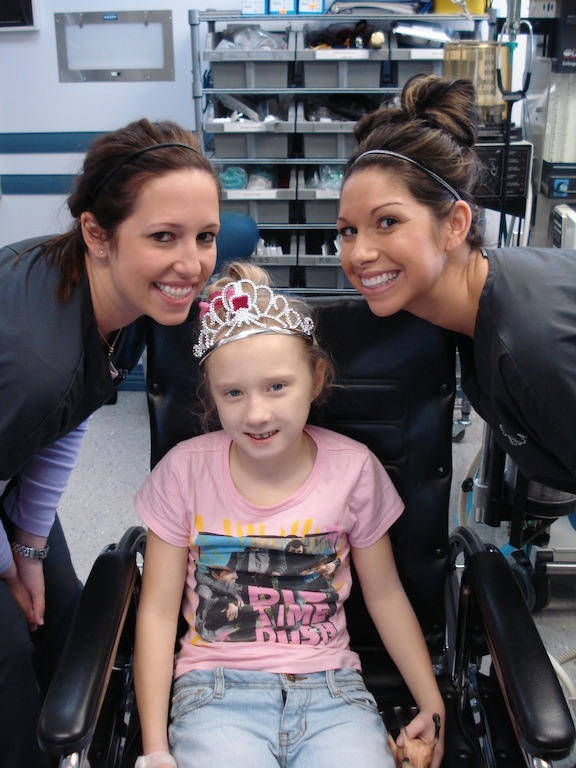 Oral Sedation patients are conscious, can breathe on their own, and are able to respond to questions. This is referred to as "Sedation Dentistry."
Levels of Sedation
There are different levels of sedation for each patient. The sedation method for an individual is determined on the patients:
Medical history
Current physical
Mental health
Minimal Sedation
Minimal sedation, an individual is conscious. This method is the lightest level of sedation. It involves a mild sedative, such as a Valium-like medication or Nitrous Oxide (laughing gas.) Using this kind of sedation requires no additional training for the dentist.
Moderate Sedation (Sedation Dentistry)
With moderate sedation, a person is conscious and is referred to as "Sedation Dentistry." Moderate Sedation allows the patient to simply respond to question. You are NOT asleep for sedation dentistry.
When you come in for your appointment, Dr. Hoffmann or Dr. Thoms will decide which level is best for you. We look forward to meeting you. Call us at (314) 862-7844 and one of our friendly team members will be happy to speak with you or simply make an appointment online.
Who Can Benefit From Sleep Dentistry and Sedation Dentistry?
Patients With:
Fear and Anxiety: Nearly half of people with dental problems avoid dental care because of their fears and anxiety. Modern, safe anesthesia techniques allow the fearful patient to have dental procedures accomplished without the anxiety associated with dentistry.
Low Pain Threshold: People perceive pain differently. Some individuals have difficulty getting numb. With general anesthesia and sedation techniques, the perception of pain can be altered. Patients can be virtually pain-free during treatment.
Sensitive Gag Reflex: Some patients may suffer from a severe gag reflex and are unable to have dental care completed with the use of local anesthetic. Using anesthesia services can eliminate the problems caused by an active gag reflex.
Extensive Treatment: Completing dental treatment under general anesthesia can eliminate the need for multiple visits.
Patients Who Are:
Special Needs: Individuals with physical or mental disabilities can achieve complete dental care in a comfortable setting. Sleep dentistry provides a safe and effective way for special need patients to receive the dental treatment they need. Patients will have a complete exam, full mouth series of x-rays (pictures of teeth), and a thorough cleaning while under general anesthesia.
Young Children: Children who are experiencing anxiety and are unable to cooperate for needed dental treatment can benefit from anesthesia services.
St. Louis Sedation, Sleep & Special Needs Dentistry
Your initial oral examination includes a visual examination, charting, diagnosis and treatment recommendations. We will also take x-rays, which includes the panoramic x-ray for proper diagnosis of the anterior (front) and posterior (back) teeth as well as the bite-wing x-ray series for proper diagnosis of proximal decay of posterior teeth.
Call us today to schedule your appointment at (314) 862-7844. We look forward to meeting you!