We work hard to make you feel at ease by providing exceptional patient care in a relaxed, convenient atmosphere.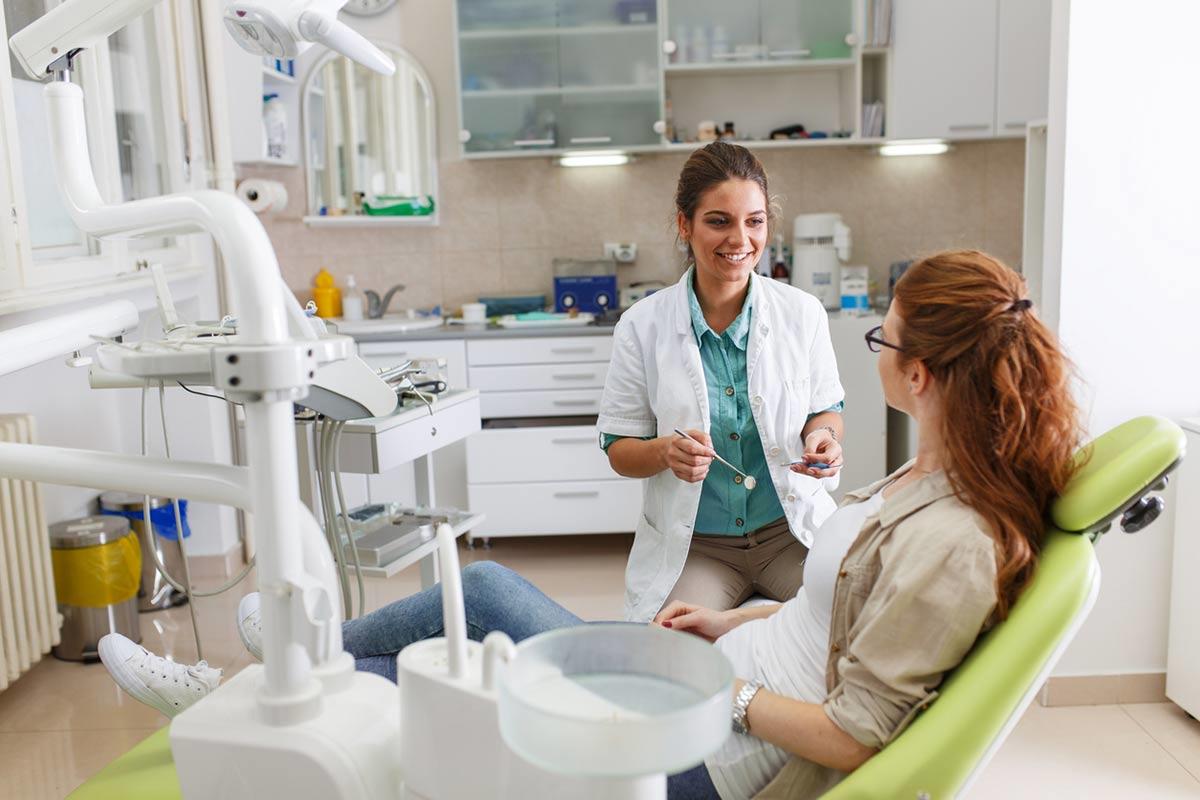 If you or your child are having a dental procedure done, you might be considering whether sedation dentistry options are a good idea. For some procedures, there are a number of advantages to choosing dental sedation. It's a combination of what you are comfortable with and what your dentist has to offer.
The Dental Anesthesia Center is a state-of-the-art dental facility for patients who require general anesthesia, deep sedation, or oral sedation for their dental care. Young children unable to cooperate and individuals with mental or physical disabilities can benefit from these services.
There are four major advantages to using dental sedation. In these instances, any risks are far outweighed by the benefits gained.
Doing away with fear and anxiety – Whether it is because you have had a bad experience in the past or your child is just fearful of the unknown, dental sedation is an excellent way to "take the edge off" and to reduce the fear and anxiety that some people feel when going to the dentist. Using the minimum sedation possible, sometimes not having to feel uneasy or uncomfortable is well worth it, and typically comes without any risks or side effects.
The ease of the procedure or treatment – There are some procedures that are just more uncomfortable than others, and some people who are highly sensitive. If you have a bad gag reflex or sensitive teeth, then sedation dentistry is an excellent way to take away any pain and discomfort that you might have. Making procedures go more smoothly and sometimes more quickly, sedation is a good idea to prevent things from going wrong or experiencing unnecessary pain.
Being able to rest – Sometimes sitting still in a dentist chair isn't just difficult for children, but adults too. If you have to spend a lot of time in the dental office, you might as well sit back, relax, and get a little rest. For procedures that take a lot of time, it is an excellent alternative to get kids to sit still and not get antsy.
For patients with mental or physical disabilities – Young children or individuals with physical or mental disabilities who are unable to cooperate for dental treatment can benefit from these services.
Your initial oral examination includes a visual examination, charting, diagnosis and treatment recommendations. We will also take x-rays, which includes the panoramic x-ray for proper diagnosis of the anterior (front) and posterior (back) teeth as well as the bite-wing x-ray series for proper diagnosis of proximal decay of posterior teeth.
There are different levels of sedation for each patient. The sedation method for an individual is determined on the patient's medical history and current physical and mental health. We will discuss these options during your visit.
Call us today to schedule your appointment at (314) 862-7844. We look forward to meeting you!