Dental Services St. Louis
At The Dental Anesthesia Center, we provide gentle, safe, and relaxing dental care.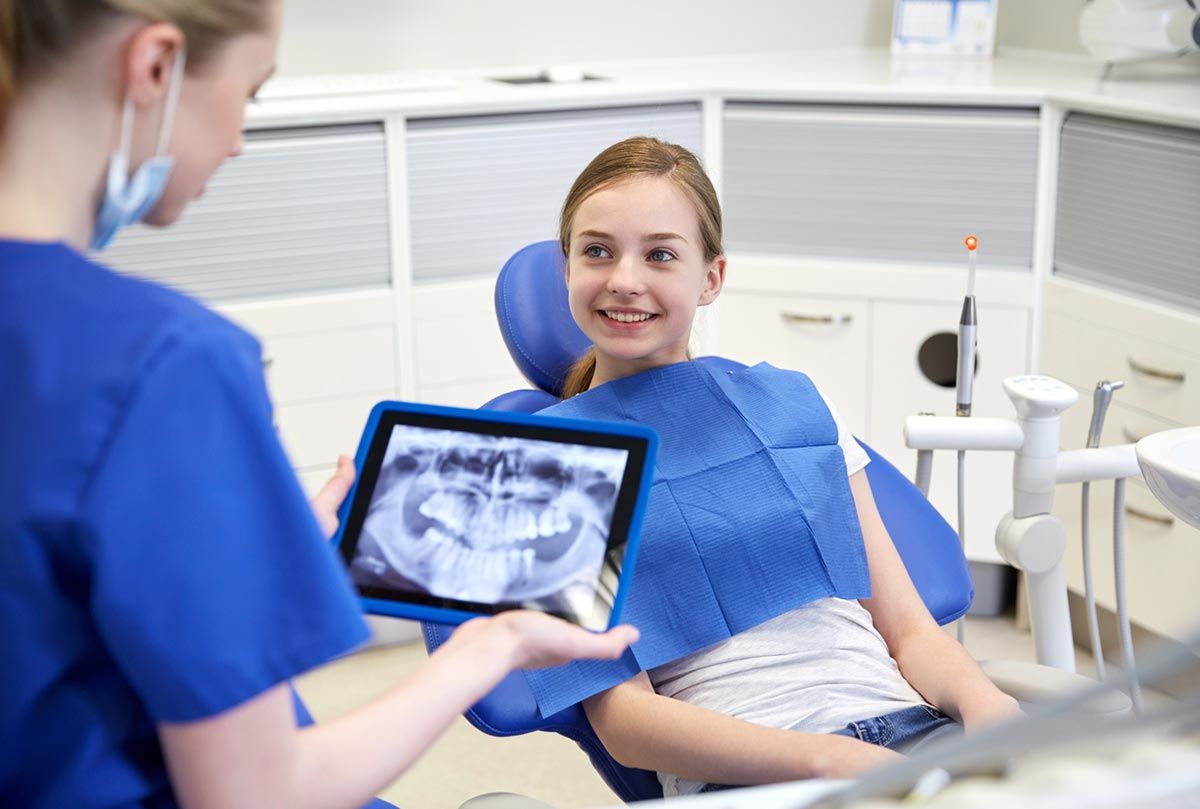 At The Dental Anesthesia Center, we value our patient relationships, making it our priority to deliver gentle dental care that you deserve. We work hard to make you feel at ease by providing exceptional patient care in a relaxed, convenient atmosphere. We strive to develop lifelong relationships with our patients by combining the latest dental technology with a professional and compassionate team.
Special Needs Dentistry
We provide care to individuals who are severely anxious, have difficulty getting numb, a severe gag reflex is mentally or physically disabled, and patients who are unable to cooperate, such as young children. Extensive treatment can be completed in as little as one visit for candidates who require a large amount of dental care from years of neglected visits to the dentist.
Our state-of-the-art dental facility accommodates to patients who require Oral Sedation, Deep Sedation, or General Anesthesia for their dental care.
Dental Services
Our experienced dentists and team offer complete dental care services to help you enjoy a healthy and beautiful smile. We perform a wide variety of dental services including:
All-on-4 ® Implant Denture
Partials
Tooth Colored Fillings
Natural Looking Crowns and Bridges
Sealants
Invisalign® Braces
Nightguards
Mouthguards
Sleep Apnea Oral Appliance (Snore Guards)
Comfortable Root Canal Therapy
Extractions
Hygiene Services
Continuing Care (Exam, X-Rays, and Cleanings)
Scaling and Root Planing (Deep Cleaning)
At The Dental Anesthesia Center, we strive to create a wonderful experience for patients that will forever change how they feel about visiting the dentist.
Call to Schedule an appointment at (314) 862-7844.
Initial Oral Examination
Your initial oral examination includes a visual examination, charting, diagnosis and treatment recommendations. We will also take x-rays, which includes the panoramic x-ray for proper diagnosis of the anterior (front) and posterior (back) teeth as well as the bite-wing x-ray series for proper diagnosis of proximal decay of posterior teeth.
General Anesthesia Dentistry
General anesthesia or deep sedation is also referred to as " Sleep Dentistry." Before having sleep dentistry we feel here at The Dental Anesthesia Center, that you should understand exactly what sleep dentistry (general anesthesia) is. Read More…
Dental Implants
Before the development of dental implants, dentures or partials were the only alternatives to replacing teeth or a missing tooth. Dental implants are a great way to replace missing teeth and offer a solution to having removable partial or complete dentures. Read More…
Veneers
Veneers are thin pieces of porcelain or plastic cemented over the front of your teeth to change their color or shape. Veneers are used on teeth with uneven surfaces or are chipped, discolored, oddly shaped, unevenly spaced or crooked. Read More…
Crowns and Bridges
Crowns are synthetic caps, usually made of a material like porcelain, placed on the top of a tooth. Crowns are typically used to restore a tooth's function and appearance following a restorative procedure such as a root canal. When decay in a tooth has become so advanced that large portions of the tooth must be removed, crowns are often used to restore the tooth.
Teeth Whitening
Whitening procedures have effectively restored the smile of people with stained, dull, or discolored teeth. The darker tissue of your teeth, the dentin, can become exposed as the outer layer of enamel is worn away by the effects of aging or things like caffeine and tobacco. Read More…
Invisalign®
Invisalign's® invisible, removable, and comfortable aligners will give you the beautiful straight teeth you've always wanted. And best of all, no one can tell you're wearing them. Invisalign is great for adults and teenagers.
Root Canal Therapy
Root canals are tiny passageways that branch off from beneath the top of the tooth, coursing their way vertically downward, until they reach the tip of the root.
Toothaches
Simple toothaches can often be relieved by rinsing the mouth to clear it of debris and other matter. Sometimes, a toothache can be caused or aggravated by a piece of debris lodged between the tooth and another tooth. Avoid placing an aspirin between your tooth and gum to relieve pain, because the dissolving aspirin can actually harm your gum tissue.