Meet Dr. Michael J. Hoffmann: Dentist Anesthesiologist & Sedation Dentist
Michael J. Hoffmann, DDS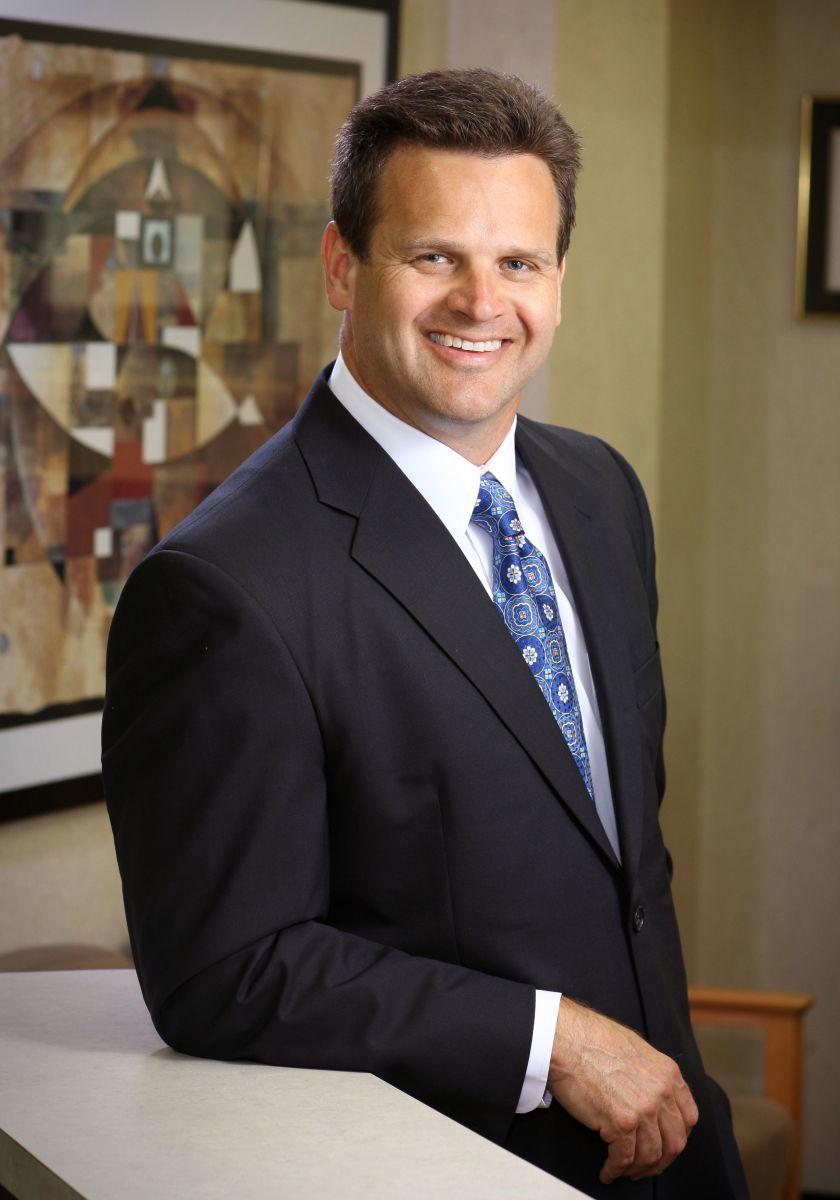 Michael J. Hoffmann received his dental degree in 1988 from The University of Texas Health and Science Center at San Antonio. He completed residencies in Hospital Dentistry and Dental Anesthesiology. Dr. Hoffmann is one of the only two St. Louis area general dentists certified in Deep Sedation and General Anesthesiology by the Missouri Dental Board.
He is a diplomat of both the American and National Dental Boards of Anesthesiology.
Dr. Hoffmann is very active in organized dentistry. He is a past President of the Greater St. Louis Dental Society and a member and chairman of various committees at the state and national level. He is a member of the faculty at Forest Park Community College and is on staff at Mercy Medical Center where he lectures to residents on anesthesia protocol. He also continues to educate his colleagues and their dental teams on safe oral sedation in their own private practice.
In his spare time, Dr. Hoffmann enjoys Crossfit training, researching the Paleo Lifestyle, hunting, coaching his children, boating and barbecuing. He resides in Kirkwood, Missouri with his wife and four children.
In 1991, Dr. Hoffmann opened a state of the art dental facility that enabled him to provide dental services accompanied by Deep Sedation and General Anesthesia. He is dedicated to serving individuals with dental phobias; gag reflexes, the inability to become numb, medical, mental or physical disabilities, as well as young children unable to cooperate.
"Over Twenty-five years of experience combining sleep dentistry and cutting-edge technology have enabled me to help my patients overcome fear, trust and health issues that prevent them from seeking dental care."
Credentials and Memberships:
University of Texas Health Science Center at San Antonio 1988
General Practice Residency- VA Medical Center 1989
Dental Anesthesiology- Lutheran Medical Center 1989
Diplomat of American Dental Board of Anesthesiology (DADBA)
Diplomat of the National Dental Board of Anesthesiology
American Society of Dentist Anesthesiologist (ASDA)
American Academy of Facial Esthetics (AAFE)
Fellow of the American Dental Society of Anesthesiology (FADSA)
Fellow of the Academy of General Dentistry (FAGD)
Fellow of the American College of Dentists (FACD)
General Member of the American Academy of Cosmetic Dentistry
American Association of Hospital Dentists
American Dental Association
Missouri Dental Association
Greater St. Louis Dental Society (President 2005)
Advanced Cardiac Life Support Certification (Bi-Annually)
Pediatric Advanced Life Support Certification (Bi-Annually)
Faculty Member St. Louis Community College at Forest Park
Adjunct Assistant Professor University of Pittsburgh School of Dental Medicine Dental Anesthesiology
St. Louis Dentist Receives Missouri Dental Association's Highest Honor:
Named 2012 Dentist of the Year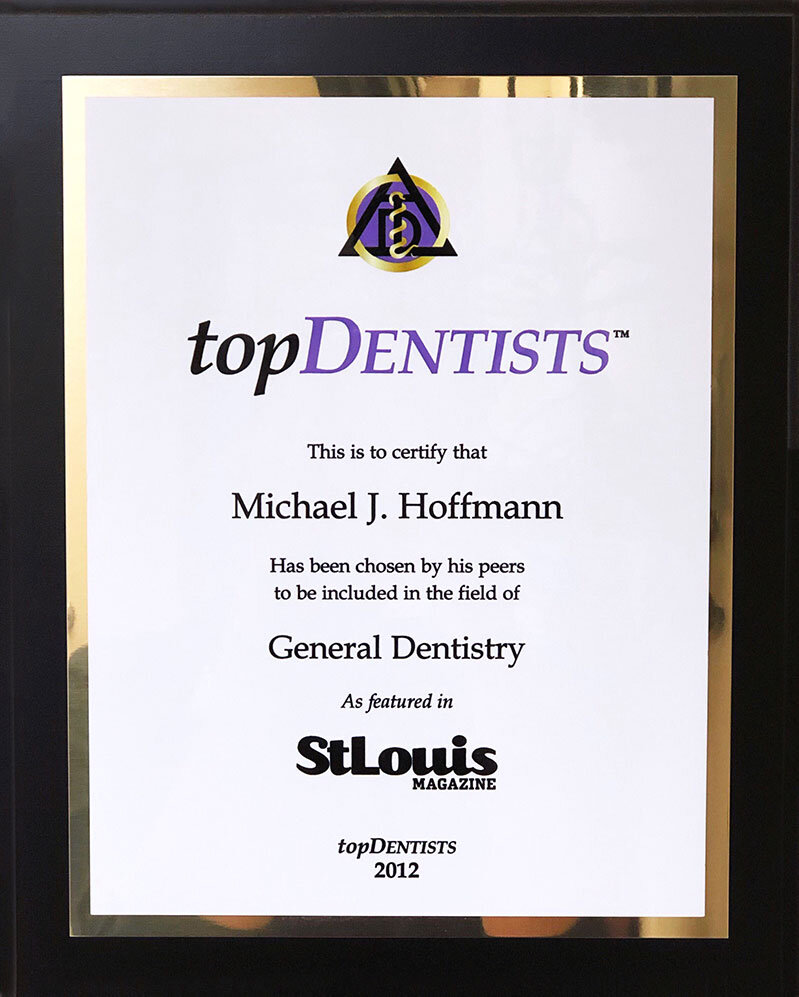 Dr. Michael Hoffmann is a general dentist and board-certified dental anesthesiologist in St. Louis and was named the 2012 Missouri Dental Association (MDA) Dentist of the Year for his leadership, passion and outstanding service to the dental profession.
Dr. Hoffmann is an esteemed member and 2005 past president of the Greater St. Louis Dental Society (GSLDS) and has been a vigorous supporter of organized dentistry for 23 years. He is currently a member of the Greater St. Louis Dental Society Board of Directors; serves as Vendor Relations Chair of GSLDS Council on Scientific Sessions; is President of the Society's Central District; is a member of the GSLDS Leadership Membership Committee; participated at the ADA Recruitment & Retention Meeting where GSLDS was awarded the Best Practice Award, and helped develop and implement the Dental Society's Recycle Event, SIU Recruitment Event and Practice Match Up Event.
Dr. Hoffmann has demonstrated outstanding service to the dental profession with his active role in educating colleagues as well as staff. He conducts Nitrous classes at Forest Park Community College, teaches Sedation Assistant courses and lectures on Anesthesia and Sedation. Dr. Hoffmann has worked diligently to improve the sedation regulations for the profession. He reviewed over 85 sedation cases for renewal of sedation permits for Missouri dentists, consulted with the Missouri Dental Board on sedation issues and consulted with the Missouri Attorney General's office on dental issues. Dr. Hoffmann is an active participant in community service by participating in Give Kids a Smile's Smile Factory that provides dental care for needy children under general anesthesia; the Donated Dental Services program and Upward Smiles at St. Francis Health Department.
Dr. Hoffmann's dedication and commitment to organized dentistry as well as his community service and work with regard to public safety make him an outstanding choice for 2012 MDA Dentist of the Year. Dr. Hoffman is a 1988 graduate of the University of Texas Health Science Center at San Antonio and currently practices at 950 Francis Place, Suite 305 in St. Louis. Dr. Hoffmann can be reached at (314) 862-7844.
Autism Walk 2019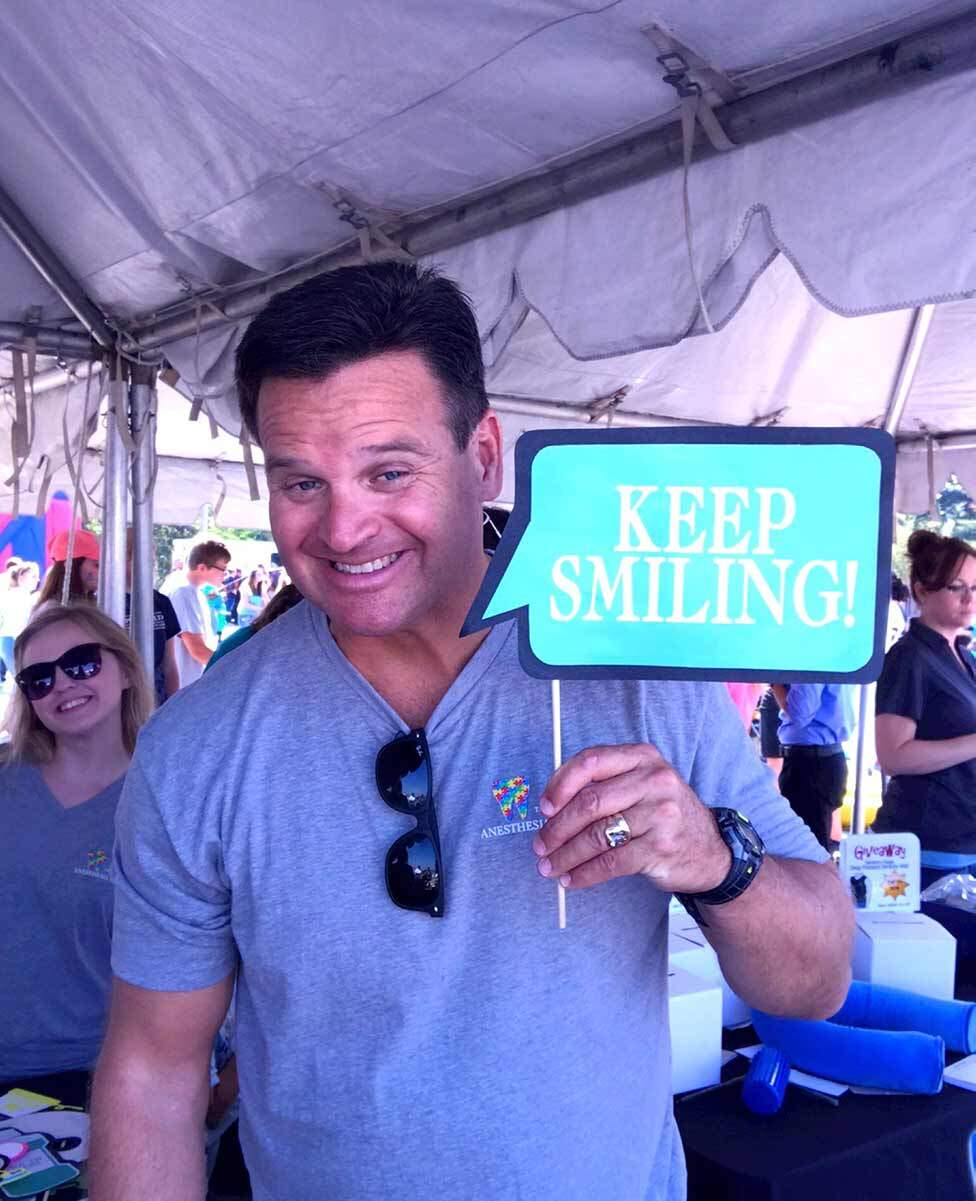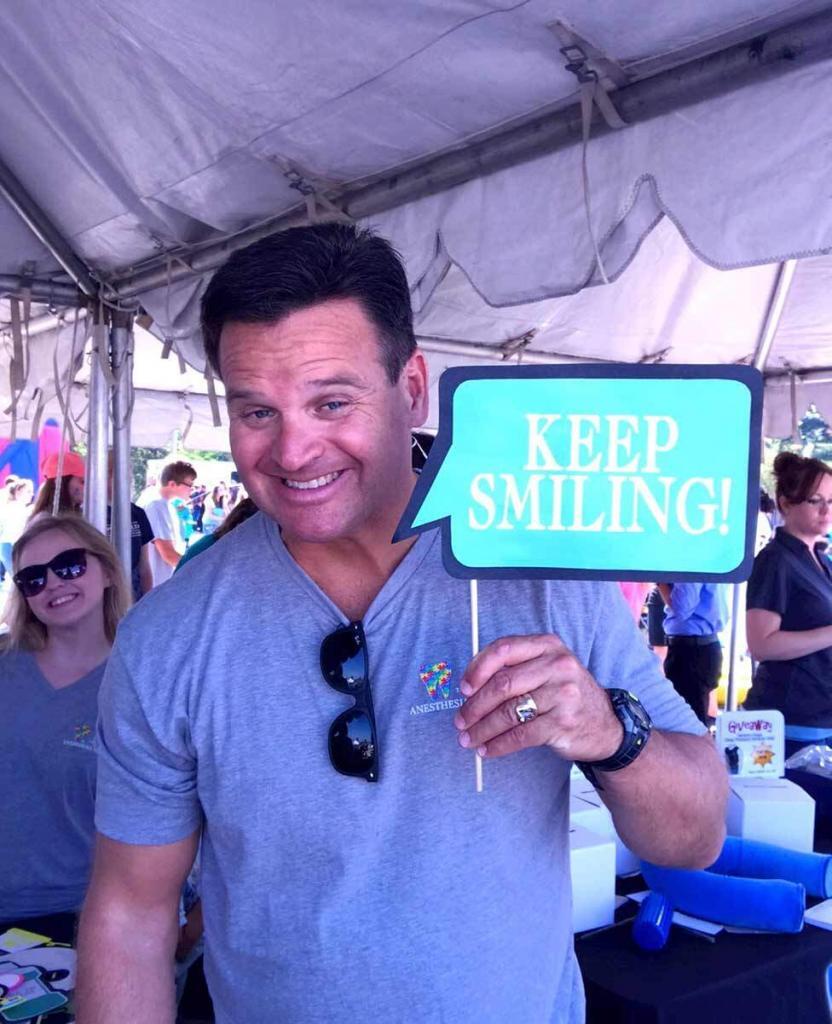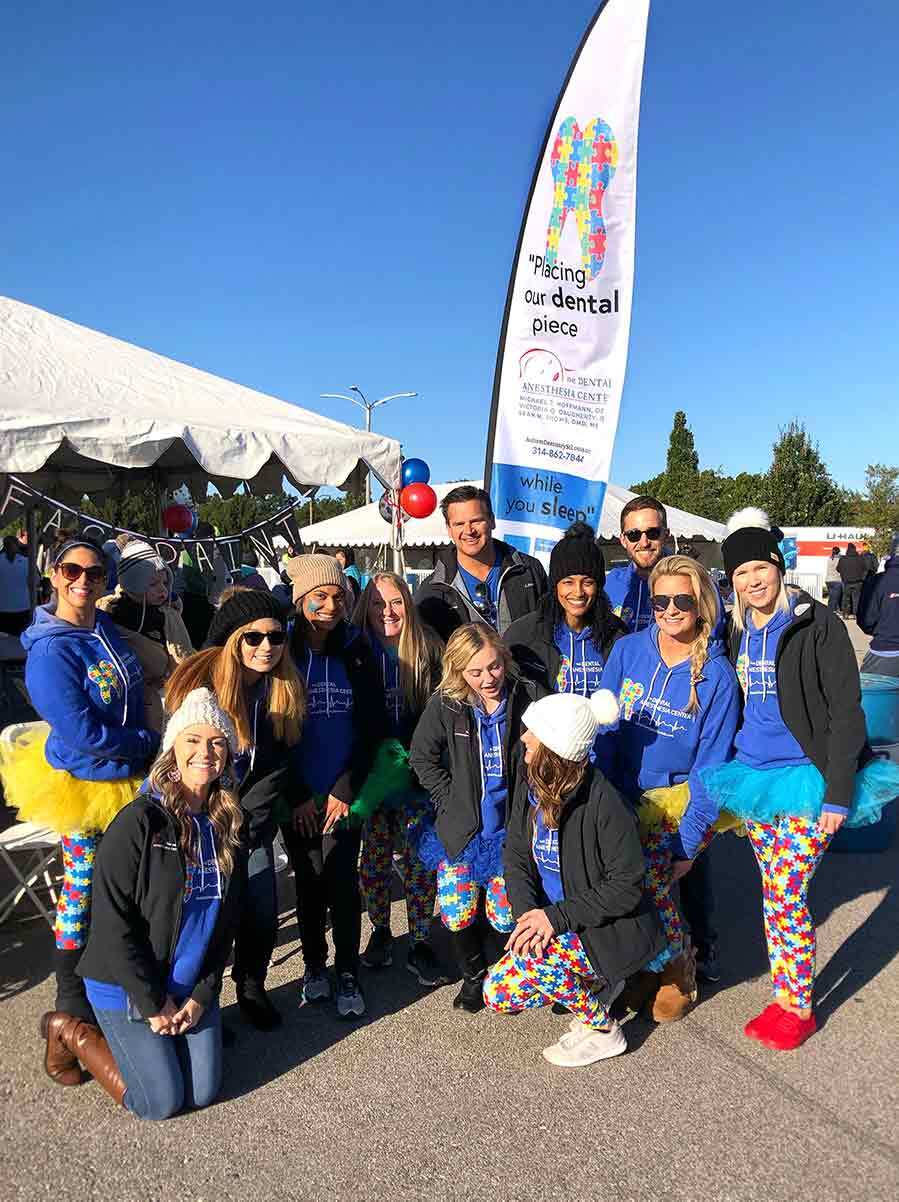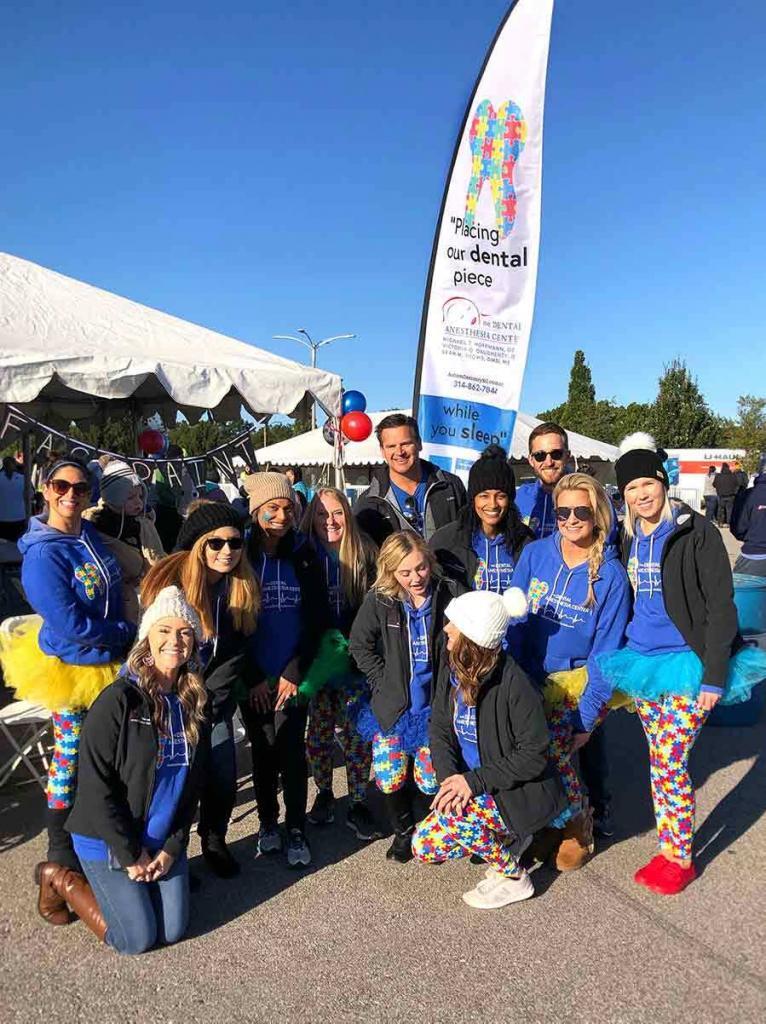 Call Us Today
The Only Board Certified Dental Anesthesiologist in Missouri, including the St. Louis Metro Area.
Call (314) 862-7844