The dental regime that you start early on in life does have a huge bearing on their oral health in the future.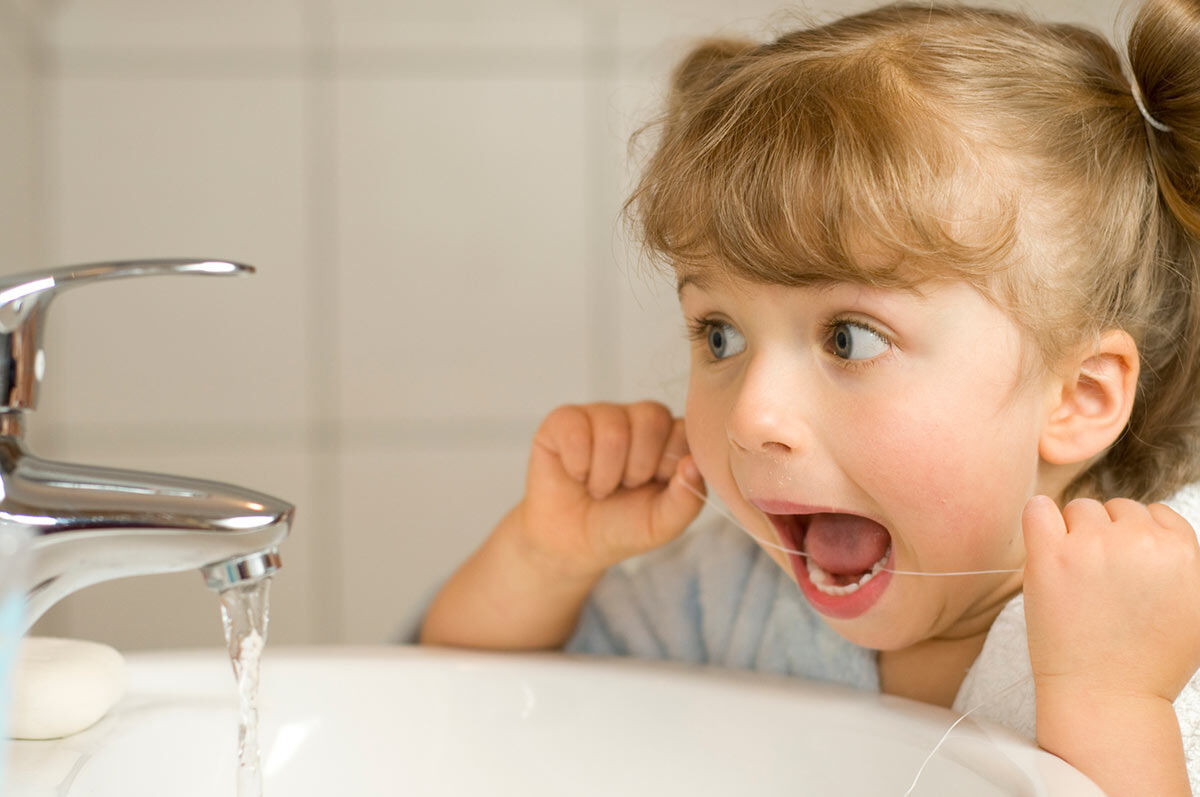 The question of whether flossing is essential to a person's dental health continues to be debated in dental circles. Some studies indicate that flossing does nothing to help with tooth decay, while others show that flossing is an excellent way to keep your gums and teeth free from dental caries and the potential for gum disease. What most studies conclude is that flossing is beneficial, but only if you do it right – which is hard enough for most adults, much less a child.
If you have a difficult time getting your child to brush their teeth, then flossing might seem like one more hassle that you just want to forgo arguing about. But flossing is a great habit that will ensure that your child's dental health is maintained. It also is an excellent behavior and habit to instill when they are young. What studies do all show is that the dental regime that you start early on in life does have a huge bearing on your oral health in the future.
Help them Floss Their Teeth
If you are tired of the continual fight, then maybe try for a compromise with them. Flossing their teeth for them is an excellent way to ensure that it is getting done and that it is being done the right way. If there is one certainty, it is that if flossing isn't performed properly then it isn't really doing any good. So, doing it for them serves the dual purpose of getting it done and knowing it's being done correctly.
Sometimes the hardest part is getting your child to figure out how to take the floss and wrap it around their fingers in the right way. Since traditional floss can be an inconvenience even for children, there are many new flossing tools on the market that are way more attractive. They are also easier for children to manage. Preset flossers come in different shapes like animals and dinosaurs, and make it much easier for kids to get in between the teeth without as much effort.
Incorporate Mouthwash Too
Mouthwash appears to have a great impact on both gum health and the formation of tooth decay. So, although flossing might be a great habit to start, having your child rinse with mouthwash is also beneficial and is something that might not be met with as much resistance, especially if you use a child-friendly wash that helps to strengthen the enamel of your child's teeth.
Flossing is an important part of maintaining good oral health – but only if it is performed correctly. So, help your children by doing it for them until they can do it themselves. Also, invest in more kid-friendly flossers to make it more fun. Finally, make sure to incorporate mouthwash too, so that you can give them the tools they need for a lifetime of good oral health.
Pediatric Dentist St. Louis
Your child's initial oral examination will include a visual examination, charting, diagnosis and treatment recommendations. We work hard to make your child feel at ease by providing exceptional patient care in a relaxed, convenient atmosphere. Depending on your child's circumstances, we will discuss if sedation or anesthesia is right for your child.
Call us today to schedule your appointment at (314) 862-7844. We look forward to meeting you!