With IV Sedation, a patient is in a state of deep relaxation and has a sensation of not being concerned with what's going on.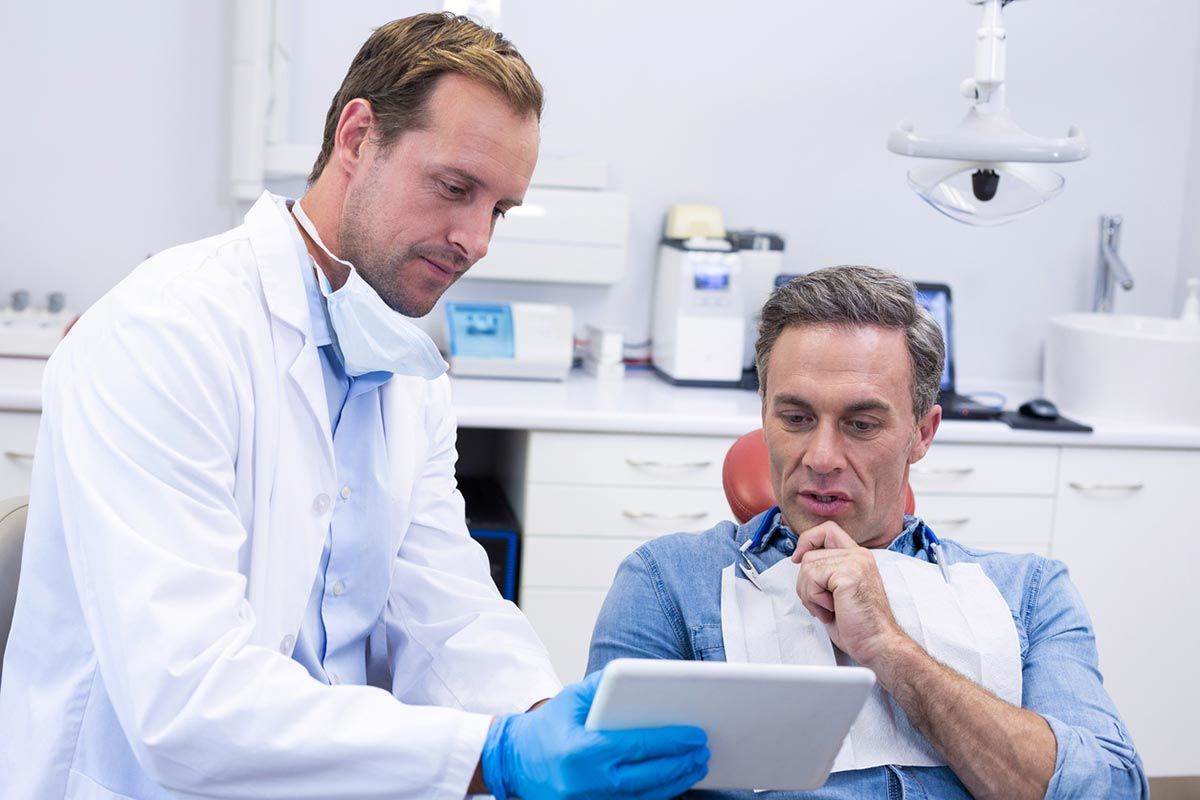 For many people, going to the dentist is not a favorite activity. Without many options to either curb anxiety or reduce pain, many dental patients have a lasting impression of earlier suffering from dental procedures that might prevent them from seeking the regular dental check-ups and cleanings that keep their teeth in good shape.
The good news is that things have changed. Just like the medical world has come to the realization that no one should or has to suffer needlessly, the dental community has followed suit. If you need to have a dental procedure done and are putting it off because you don't want to endure the discomfort associated with having someone working on your mouth, there are many alternatives to help make it as comfortable as possible.
IV Sedation Dentistry
It is important to understand that you are NOT asleep for Intravenous Conscious Sedation. You remain conscious during IV Sedation. IV Conscious Sedation involves the administration of drugs (medications) that calm patients creating a drowsy, "sleep-like" state.
Simply meaning, Conscious Sedation patients are:
Conscious
Can breathe on their own
Are able to respond to questions
With IV Sedation, a patient is in a state of deep relaxation and has a sensation of not being concerned or bothered by what it going on around him. This is accomplished by administering an anti-anxiety medication into the blood during the dental treatment.
Who Can Benefit from IV Sedation?
At your dental appointment, Dr. Hoffmann, Dr.Thoms, or Dr. Mayer will decide which level of sedation is best for you. A number of different types of patients can benefit from IV Sedation. For instance, patients that have fear and anxiety of the dentist, a low pain threshold, or a sensitive gag reflex can all benefit.
In addition, patients with special needs can benefit. Individuals with physical or mental disabilities can achieve complete dental care in a comfortable setting. Sleep dentistry provides a safe and effective way for special need patients to receive the dental treatment they need. Patients will have a complete exam, full mouth series of x-rays, and a thorough cleaning while under general anesthesia.
6 Questions to Ask Your Dentist Before Opting for Sedation
Dentist anxiety, while it still is one of the most common phobias people have, is less justified in the context of today's gentle medical practices.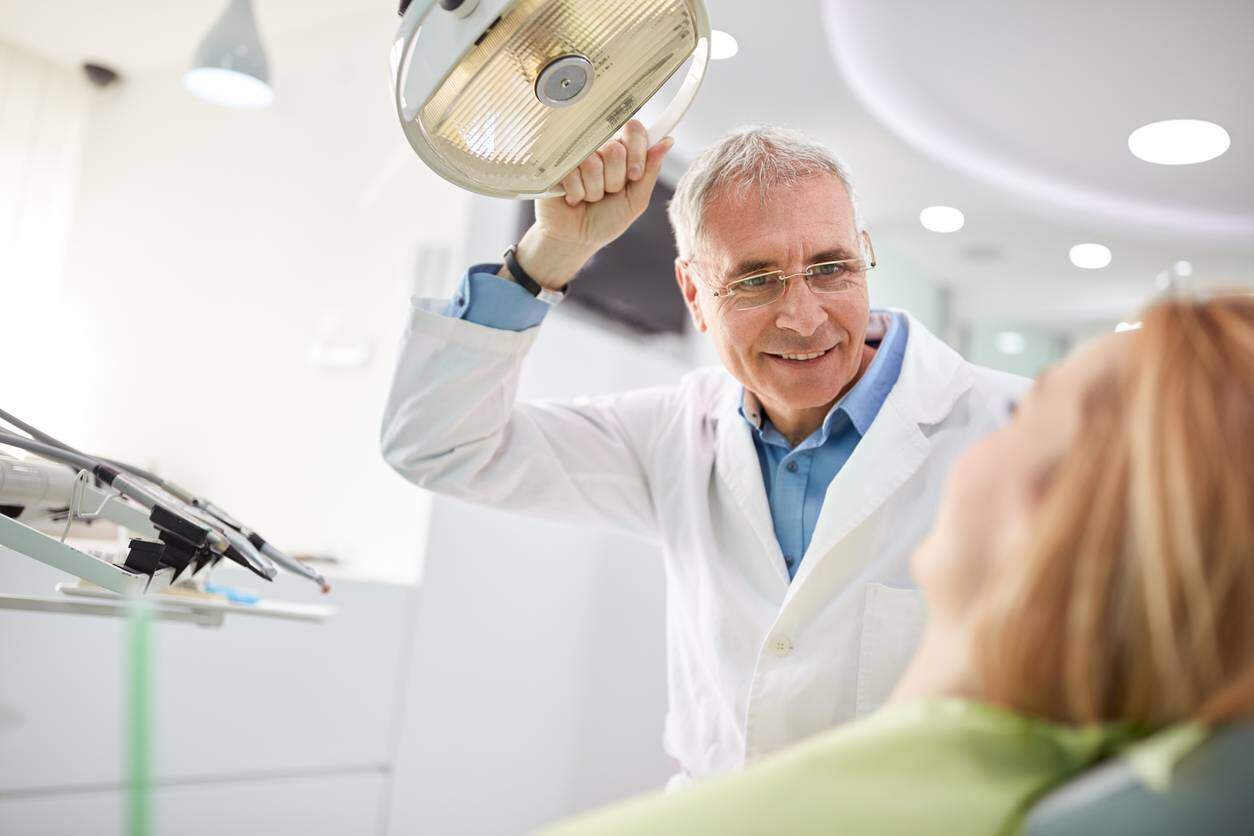 If you are scheduled to receive a certain dental procedure in the near future, you might consider sedation to be an option. You may have heard about others' experience with it and you are curious about it. The best way to get informed about sedation dentistry is to discuss it with your St. Louis sedation dentist.
Here are the six questions you should prepare for the discussion prior to your procedure to make sure you understand everything you need about your dental sedation options.
Why Would You Recommend Sedation Dentistry for Me?
First of all, you need to see if using sedation for your dental procedure is really necessary. If you are dealing with mild anxiety, your doctor could try other options before giving you sedatives. Some clinics use different methods of relaxation, such as watching movies, listening to music and even enjoying hot towels or a massage while you receive your treatment.
What Sedation Options Do You Offer?
Let your doctor tell you more about each sedation option that you are eligible for. If possible, you will be able to choose between them and make an informed decision. Talk about their effect, the preparations, the associated risks, and so on.
Which Level of Sedation Is Best For Me?
There are different levels of sedation that can be used in dentistry, from nitrous oxide inhalation (laughing gas,) oral sedation (pills,) IV sedation or even general anesthesia. Depending on the complexity and length of the procedure and your capacity to sit still for a long time, your St. Louis sedation dentist will recommend the best option for you.
How Experienced Are You in Dental Sedation?
Not all dentists can perform all types of sedation. They need to be trained by specific institutions to perform general anesthesia or IV sedation, for example. Sometimes, your doctor will work with an anesthesiologist who can focus exclusively on your sedation and vital signs, while the dentist does the procedure.
What Are the Associated Risks of This Type of Sedation?
After discussing your medical history with your doctor, they should be able to tell you exactly what the associated risks with the type of sedation chosen for you are. Ask about the measures they are planning to take in case something happens.
How Do I Need to Prepare for the Procedure?
Depending on the type of sedation you will receive, there are certain preparations you need to make before your appointment. Some types of sedation require you to plan for a designated driver to come and pick you up after the procedure. Others require you to not eat for a few hours before the procedure. Make sure your doctor tells you exactly what you need to do before your appointment.
Asking these six questions is very helpful when considering sedation for the first time. Keep yourself well informed and make sure you collaborate with the Only Board Certified Dental Anesthesiologists in the State of Missouri, including the St. Louis Metro Area. Call The Dental Anesthesia Center today at (314) 862-7844 to learn more!
St. Louis Sedation Dentist
At The Dental Anesthesia Center, we are a state-of-the-art dental facility for patients who require general anesthesia, deep sedation, or oral sedation for their dental care. If you have not been to the dentist because you suffer from moderate to severe dental phobia, we are here to help.
Contact us today to schedule your appointment. We look forward to meeting you!
Call Us Today
The Only Board Certified Dental Anesthesiologists in the State of Missouri, including the St. Louis Metro Area.