It can be hard for children to understand anxiety, which is part of what makes it so scary.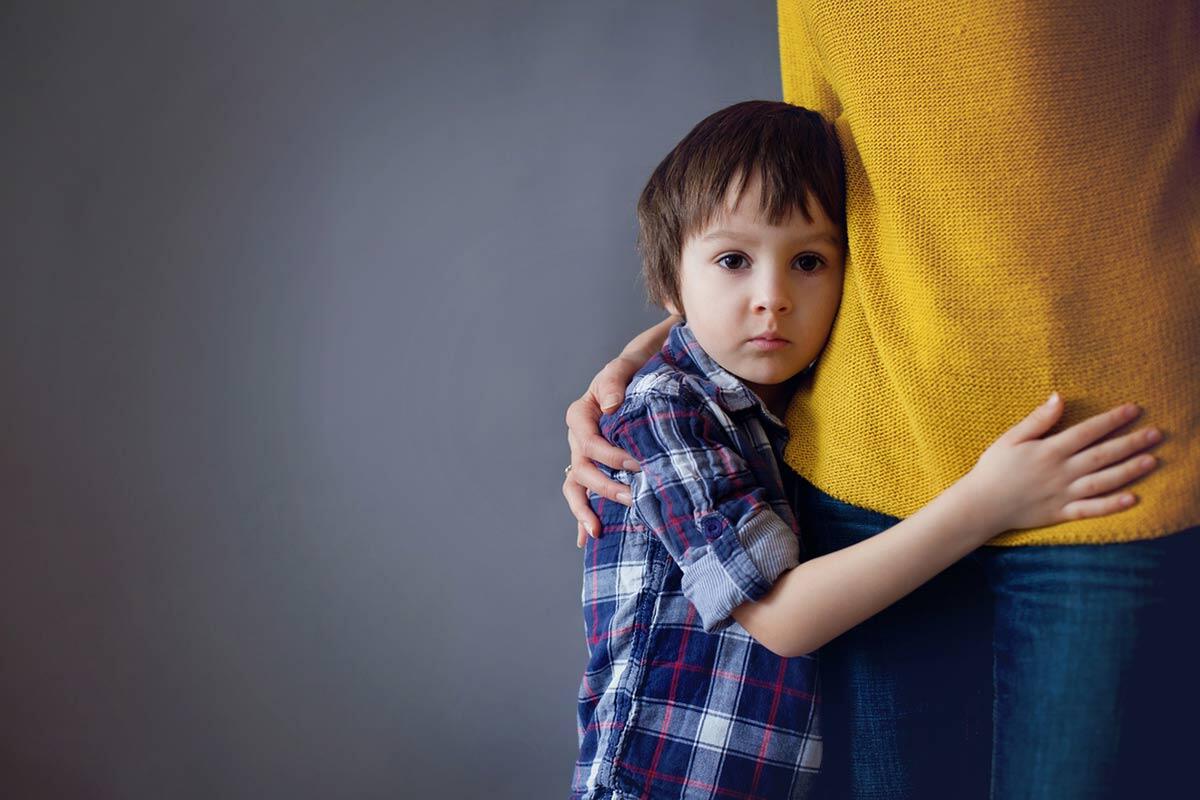 When you have a child with anxiety or phobias, it may be tempting to avoid things that that trigger that anxiety, but this teaches children avoidance, rather than management skills. If you want a healthy, well-adjusted child, you'll have to help them learn how to manage their anxiety. Plenty of children get anxiety about visiting the dentist, so a trip to the dentist's office is a great way to practice some coping techniques.
Personify Anxiety – It can be hard for children to understand anxiety, which is part of what makes it so scary. Utilizing your child's imagination to help them visualize their anxiety really helps them understand anxiety better. Explain to your child what anxiety is and have them draw a picture of their anxiety and give it a name. Next time you think their anxiety is acting up you can say, "I think Nervous Nellie is showing up again," to gently draw their attention to the behavior.
Talk it Out – It can be easier to shrug off your child's anxiety and tell them that there is nothing to worry about, but this is frustrating for children and makes them feel like they aren't being heard. Take the time to discuss your child's fears about going to the dentist. This way you can specifically address what is causing the anxiety and even raise some of their concerns with your dentist.
Breathe – There's no question that meditation and breathing techniques are one of the best ways to cope with anxiety. Schools across the country are implementing yoga and meditation into their curriculum's even for very young children. If your child has anxiety, it's never too early to learn this coping technique that they can utilize at any age. Before going to the dentist, practice taking deep breaths and letting the air out slowly through the nose, with your child.
Use Laughter – Nothing shows anxiety who's the boss like laughter! Whether you use playful laughter or just play their favorite funny movie on the car ride there, sometimes laughter truly is the best medicine.
Toys – So many children suffer from anxiety nowadays that toy manufacturers have made special toys to help children cope. Everything from fidget spinners to gooey stress balls could be a fun way for your child to release the jitters while sitting in the dental chair. You could also consider bringing a weighted anxiety blanket to the dentist with you.
All Out of Options?
If your child simply can't face the idea of sitting in the dental chair, you should consider sedation dentistry. Plenty of people, even adults, opt for sedation dentistry because of anxiety, phobias, or special needs. Sedation is really the only sure way to ensure your child won't panic in the dental chair.
St. Louis Sedation Dentistry
At The Dental Anesthesia Center, we value our patient relationships, making it our priority to deliver gentle dental care that you deserve from sedation dentists in St. Louis. We work hard to make you feel at ease by providing exceptional patient care in a relaxed, convenient atmosphere.
Call us today at (314) 862-7844 to schedule your appointment. We look forward to meeting you!