Laughing gas, or nitrous oxide, is a safe and effective sedative agent that can help you relax during your dental procedure.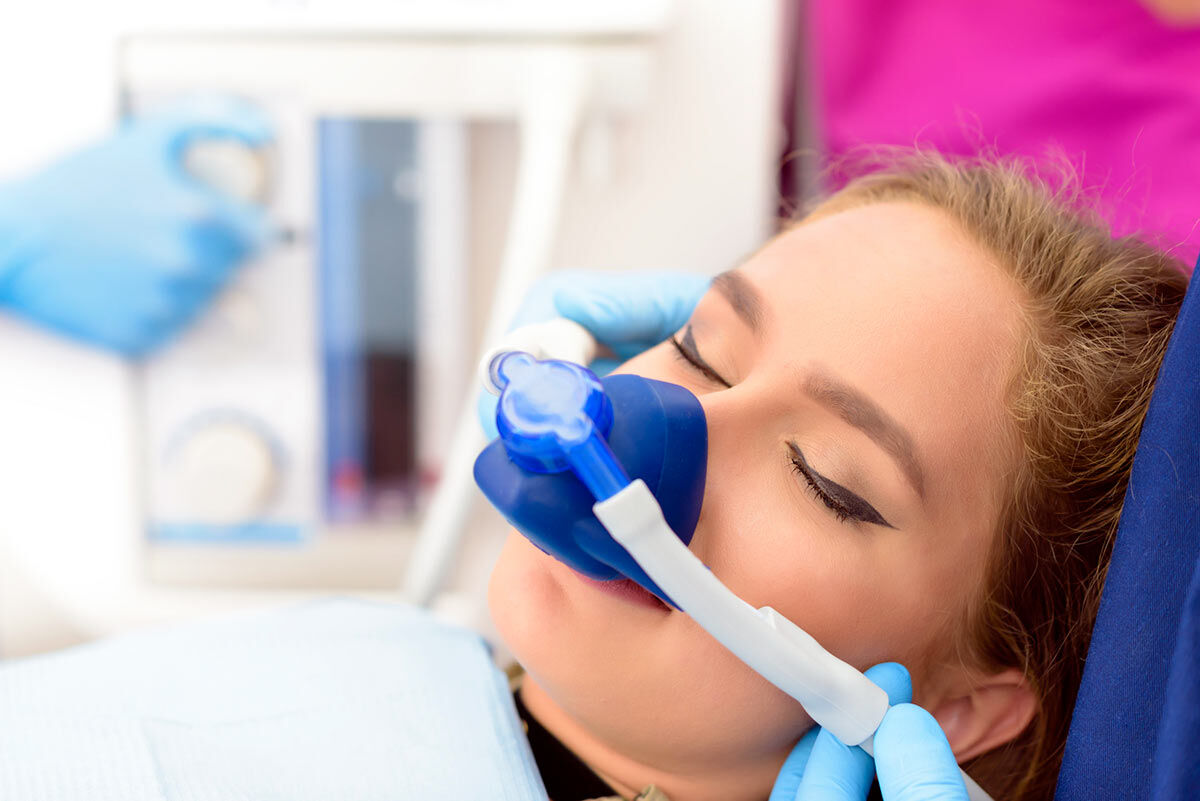 Nitrous oxide sometimes referred to as "laughing gas," is an odorless gas that can do wonders to reduce anxiety, especially in children or adults who have previously had a bad experience in the dentist's chair. It comes with very little risk, but it still needs serious consideration. Before you choose to use laughing gas, either for your child or yourself, it is important to determine if it is the best course to ease the anxiety that can come with a dental visit.
Are There Side Effects?
In most cases, the risks for use with laughing gas are short-lived and nothing serious. Most patients tolerate it without any side effects at all. But there are times when it might not be the right choice for the procedure you are having or the best choice for your child. It works instantly, and its general lack of side effects are both excellent reasons to use it for your next dental procedure if it is right for you. Other benefits that nitrous oxide has over different methods of sedation is that it can be reversed in a very short time, and it can be regulated to suit the individual and their response to it.
Laughing gas is a sweet-smelling, non-irritating, colorless gas which you can breathe. There is no concern that you or your child could have an allergic reaction that might lead to serious complications. When you are given laughing gas, you are completely awake and alert and can answer questions about how you feel.
Some of the minor side effects of using laughing gas include:
vomiting
lightheadedness
a headache
shivering or sweating
increased drowsiness
The headaches can be a symptom that the patient goes for a very limited time without enough concentration of oxygen, up to five minutes after the laughing gas has been removed. The patient can usually overcome the side effects of headaches by being given concentrated oxygen that helps to circulate the nitrous oxide out of the lungs. If a patient is feeling any of the above problems, it is imperative to let the dentist know so that the concentration can be adjusted or it can be turned off altogether.
Sedation Dentistry St. Louis
Are you trying to find a sedation dentist? Is a dental phobia keeping you away from the dentist? If you have not been to the dentist because you suffer from moderate to severe dental phobia, we are here to help you. The Dental Anesthesia Center is a state-of-the-art dental facility for patients who require general anesthesia, deep sedation, or oral sedation for their dental care. Young children unable to cooperate and individuals with mental or physical disabilities can benefit from these services.
Call to schedule an appointment at (314) 862-7844.