If you want your child to have good oral health habits, it is important that they know how to keep their toothbrush healthy.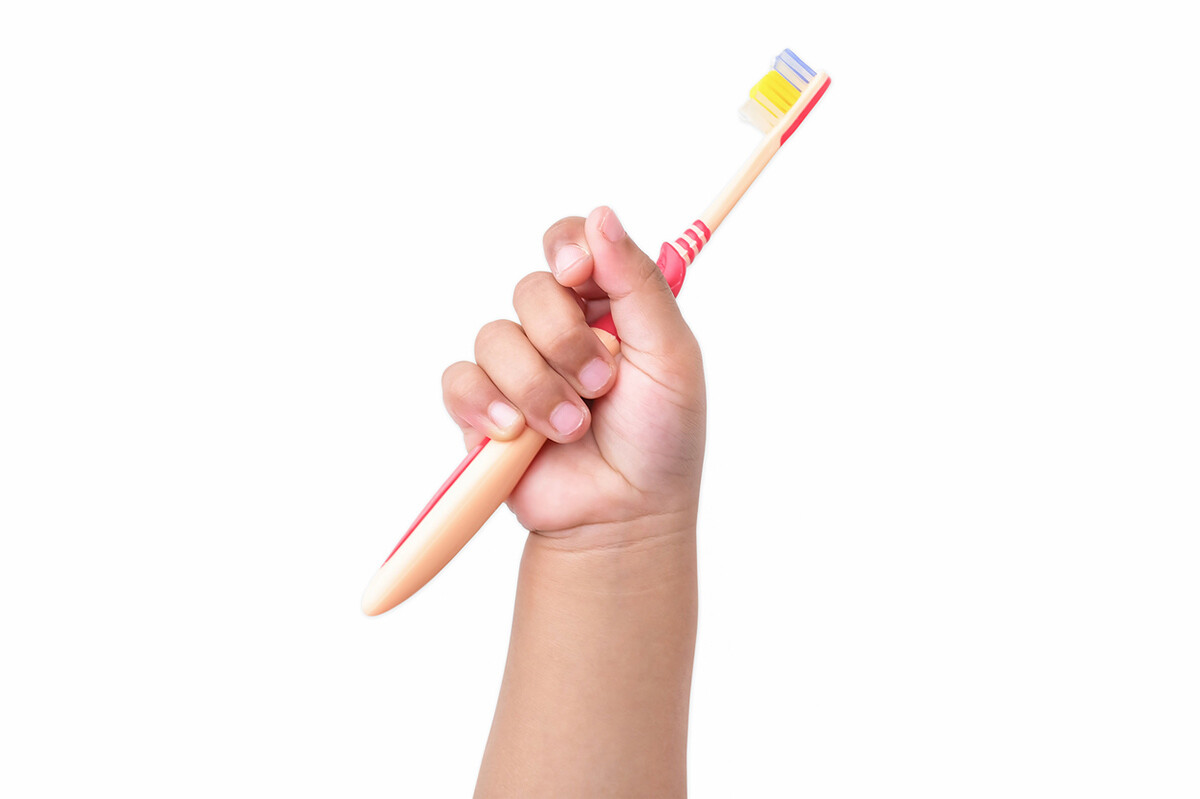 Although not everyone thinks about how they store their toothbrush, they should. If you want to make sure to keep your child's oral health in top shape, it is important that your child knows how to use their toothbrush, how to store it and how frequently they should replace it.
Since you are the example for your child, they watch you to learn how they should manage their oral care. So make sure that you are keeping everything clean and as bacteria-free as possible.
To make sure that you keep your child's toothbrush clean and safe, help them follow these proper toothbrush care tips by setting the example.
Don't ever share your toothbrush – Even if you rinse your toothbrush, there is still bacteria that will remain. If you allow someone else to use your toothbrush or you use someone else's, you are going to introduce foreign bacteria and other microorganisms into your mouth, which can increase the risk of infection. It is also important that you don't share your toothbrush container with anyone else without first sterilizing it.
Rinse thoroughly after use – Make sure that you thoroughly rinse your toothbrush after each use. Don't let food particles and built-up toothpaste sit on the bristles. If you do, your toothbrush will just become a breeding grounds for all sorts of bacteria.
Don't put your toothbrush in a non-ventilated container – If you put your toothbrush in a closed container, you are going to allow for the growth of bacteria and other types of icky microorganisms. Even if you are traveling, try to choose a toothbrush container that has holes for air to pass through.
Change your brush regularly – Because the bristles of your toothbrush can start to wear down, it is a good idea to change your brush about every three months to make sure that it is doing the best job possible. You will also want to change your toothbrush if you have a cold, flu or any problems with oral bacteria. If you don't change your brush after a bad virus, it is possible to reinfect yourself and go through the illness all over again.
Don't store your toothbrush on an unclean surface – The reality is that there is often bacteria in a bathroom. Although you can't eliminate bacteria and germs from making their way to your toothbrush entirely, finding a clean and airy place to store your toothbrush is the best way to limit your exposure to germs.
Teaching your child healthy brushing habits is a good idea. Oral health is about so much more than brushing alone. While brushing gets to many places where bacteria and virus can live and cause tooth decay, oral health can start with the toothbrush before it even enters a child's mouth.
Tips for Choosing the Right Toothbrush
The oral health habits that your child develops early on will likely set the tone for their oral health well into adulthood. Although it might not seem like a huge concern, the way that you introduce oral care is critical to a growing mind. To leave a fun and lasting impression, finding the best toothbrush to do the job and make them smile is important.