"Laughing gas" can be a lifesaver for patients who experience anxiety while in the dentist's chair.
Sedation dentistry helps many persons receive much needed dental treatment that would be difficult to perform without these relaxing medications. However you may wonder, is laughing gas enough to help you go through the procedure?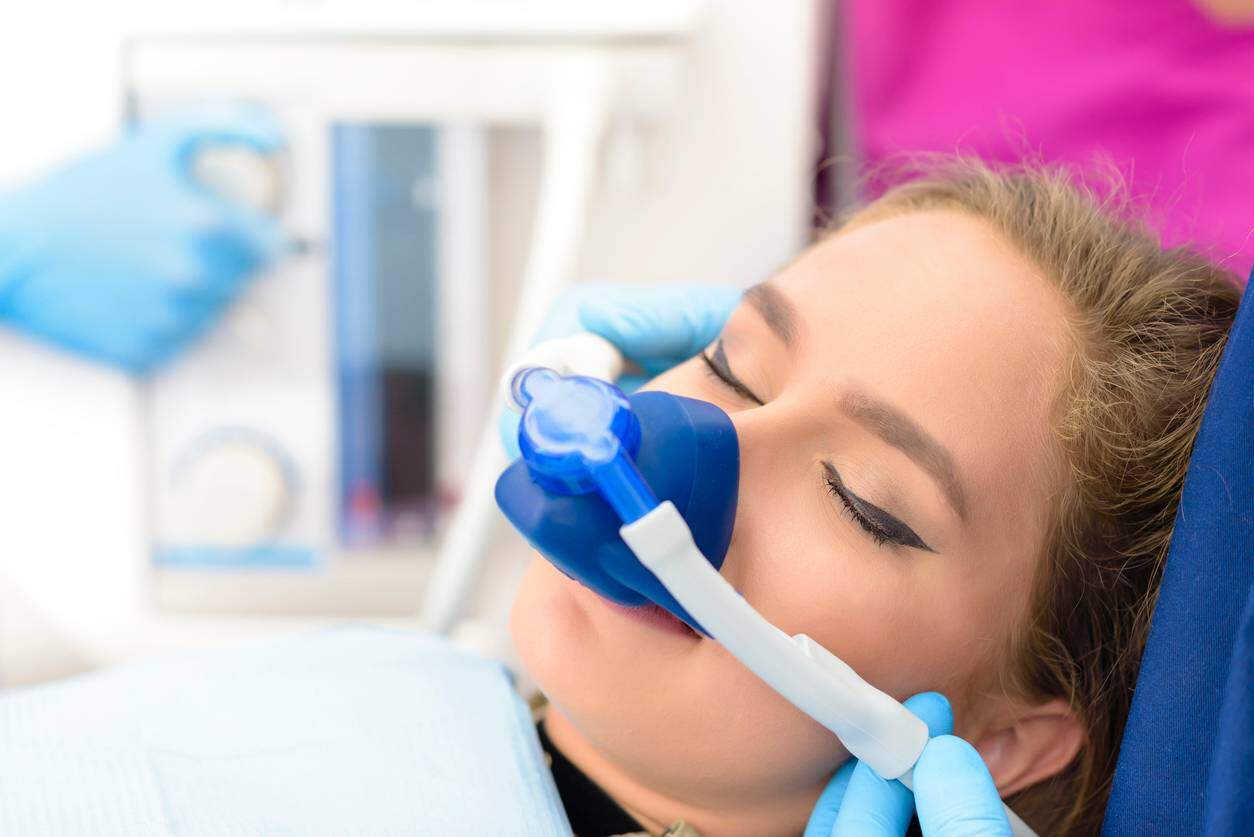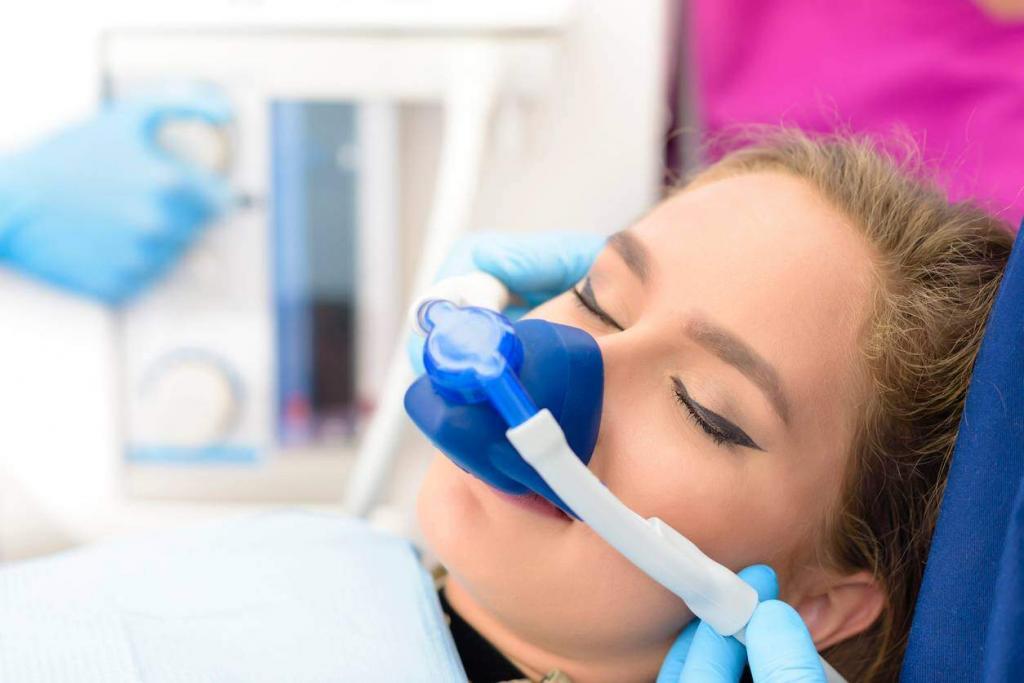 What Is "Laughing Gas"?
You probably heard anecdotes about laughing gas at the dentist, and the nickname it has surely sparked an interest. Laughing gas is actually nitrous oxide, an odorless, non-irritant gas that is administered through inhalation before and during certain procedures, alleviating pain and helping the patient relax.
This type of sedation is ideal for people who also experience anxiety about needles and syringes. It is painless and comfortable to administer it, which often makes laughing gas great for children.
Is It Efficient?
Now that we laid the basics of what laughing gas is, you probably wonder if it is the right sedation for you. The answer is, inhalation sedation is generally safe for most patients.
However, is laughing gas enough to keep you sedated if you need to undergo a lengthy procedure or a complex one? Will it keep the pain down during the treatment? Will it last long enough for the dentist to finish the procedure before you get too anxious?
While these are certainly valid concerns a patient may have, rest assured that your St. Louis sedation dentist will consider all the factors before making a decision. He will choose the best sedation method for your medical background and the procedure that you need.
Laughing gas is, in fact, often recommended for short procedures, as its effects wear off fast. It is the only sedation method that may allow you to leave and drive yourself after the treatment. As soon as the doctor takes the mask off, you generally have a few minutes before the effect wears off.
How Will Inhalation Sedation Feel?
We have mentioned anecdotes that you may have heard about inhalation sedation. Most of these stories are exaggerated, of course. One common theme is that you will fall asleep during the procedure. While it is possible to feel so relaxed that you will actually fall asleep, it doesn't happen every time. You will feel a tingling sensation in your limbs, a good warm feeling taking over you, grogginess and relaxation. You will most probably not remember anything from the procedure.
These sensations will help you stay calm and accept the treatment with no problems. Laughing gas is a great way to receive the treatment you need if you experience a lot of fear related to going to the dentist.
Next time you have an appointment with your St. Louis sedation dentist, discuss the possibility of being administered inhalation sedation. Your doctor will explain the risks, benefits and you will decide together if it is the right option for you.
Schedule an Appointment Today!
We are the Only Board Certified Dental Anesthesiologists in the State of Missouri, including the St. Louis Metro Area.

Call (314) 862-7844