Dental implants are an excellent option for long-term tooth replacement. They look like natural teeth, and they only require a regular dental care routine.
Here are some things you can expect after your dental implant surgery.
Call Us Today
The Only Board Certified Dental Anesthesiologist in Missouri, including the St. Louis Metro Area.
Call (314) 862-7844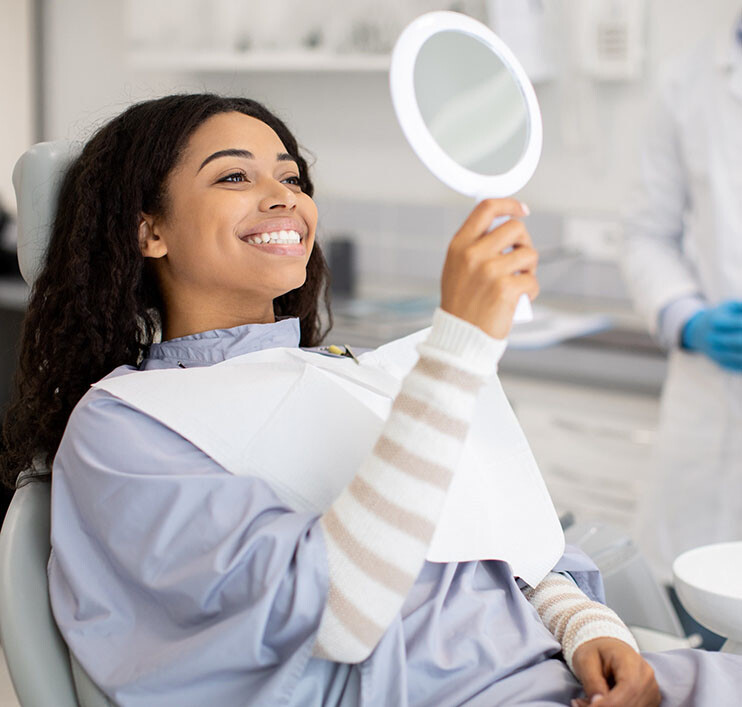 If you need a tooth replaced, dental implants are your best option. They offer other benefits, making them an increasingly popular choice to replace lost or decayed teeth. However, if you need dental implants, you may be uncertain about how they will feel after surgery. The Dental Anesthesia Center can help you know what to expect after dental implant surgery.
The Day of the Procedure
On the day of your appointment, make sure you have someone with you who can drive you home after your procedure. It would be best if you weren't alone until you fully recovered from the anesthesia or other sedation method. It would be best if you didn't return to work the same day. You should eat cool, soft foods for the first day or so.
After the procedure, you will either have an implant concealed by your gums, a cap to hold a place for restorations like a dental crown, or a fully restored implant. Apply an ice pack to your cheek near the implant site – 20 minutes on and 20 minutes off. This will help control swelling and bruising. Some bleeding is expected at this point.
After the Dental Implant Procedure
Most people return to work the day after their procedure. Continue to apply an ice pack and take any pain medications you were prescribed as needed.
You may notice bruises beginning to appear, but the bleeding should ease off as well as any discomfort after a few days. Your oral hygiene routine will be limited at first. You'll want to brush your teeth, but avoid stressing the implant sites.
Within a week after your procedure, you should be able to return to your regular diet. Be sure to eat foods with vitamins and nutrients to help aid recovery. You can also return to your regular oral hygiene routine.
After two weeks, all soreness, swelling, and the bleeding should be gone. You can resume all regular activities unless your dentist has instructed you otherwise.
St. Louis Dental Implants
Dental implants are the next best thing next to your own teeth! They are a popular option for many people to restore their confidence. Implants will blend seamlessly with your smile, which can help you maintain a youthful appearance.
At The Dental Anesthesia Center, we work hard to make you feel at ease by providing exceptional patient care in a relaxed, convenient setting. We believe patients should have sufficient information to make educated decisions about their oral health and treatment options.
Call Us Today
The Only Board Certified Dental Anesthesiologist in Missouri, including the St. Louis Metro Area.
Call (314) 862-7844