We provide easy access to dental care for patients with physical disabilities.
Call Us Today
The Only Board Certified Dental Anesthesiologist in Missouri, including the St. Louis Metro Area.
Call (314) 862-7844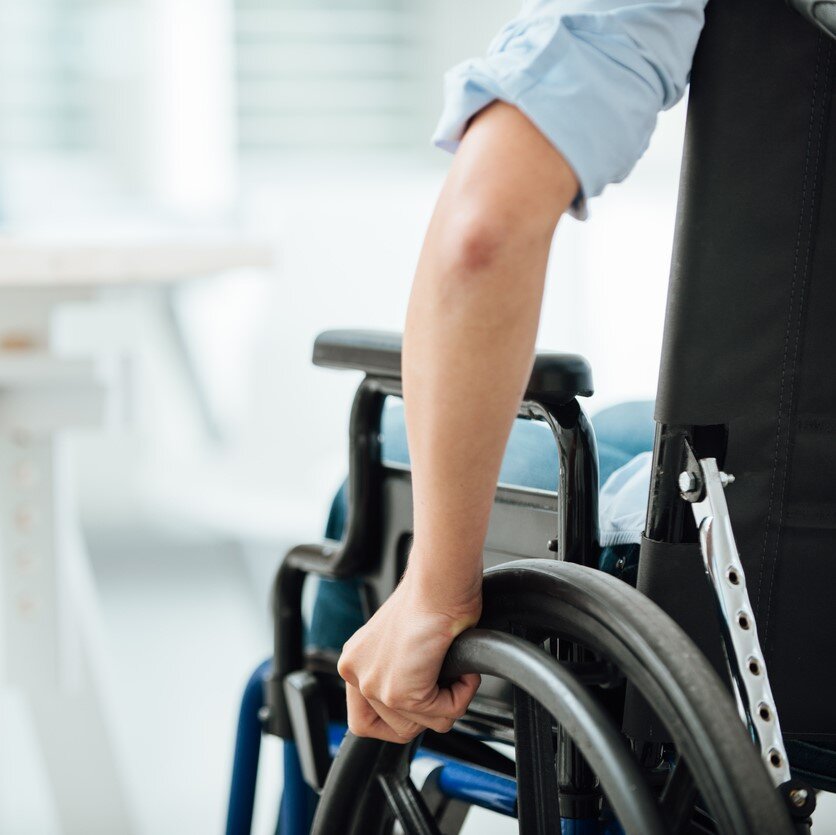 According to the CDC, 61 million adults in the U.S. live with a physical disability. These can limit a person's mobility, stamina, and over physical functioning. As a result, they may need to use a wheelchair, crutches, or other forms of assistance. A physical disability can make it difficult, even impossible, for an individual to complete daily activities independently.
If you or a loved one deals with these limitations, we understand that they can make it difficult for you to receive the dental care you need. However, at The Dental Anesthesia Center, we can care for patients with special needs.
Common Physical Disabilities
Patients who live with physical disabilities are more likely to develop oral health complications, like gum disease, cavities, and dental defects. Some of the common physical disabilities include:
Cerebral Palsy
Spinal cord injuries
Muscular dystrophy
Cystic fibrosis
Multiple Sclerosis
Blindness or serious difficulty seeing
Deafness or serious difficulty hearing
Cognitive disabilities
Chronic Arthritis
Epilepsy
Brain injuries
Special Needs Dentistry
Also known as special care dentistry, special needs dentistry is a special form of dentistry that helps children and adults who have intellectual disabilities and other medical, physical, or psychiatric issues. You or the person that you care for with special needs must find a qualified and experienced dentist. This requires a special needs dentist to:
Know the medical, physical, mental, or behavioral conditions to manage oral health needs better and accommodate the appointment.
Have assistants who are trained to better monitor and control the patient during examinations and treatment.
Have an efficient and systematic approach to the exam and treatment so that appointments are managed appropriately.
Provide sedation dentistry to help the patient receive extensive dental care in a comfortable and safe setting.
Have flexible appointment scheduling
Qualified Special Needs Dentists
Developmentally disabilities, special needs, and medically compromised individuals suffer from various dental problems just like everyone else! From dental abscesses to throbbing pain, cavities, and gum disease, everyone requires individual attention and dental care. We are here to help you and your loved one here at The Dental Anesthesia Center.
Dr. Hoffmann and Dr. Thoms are highly qualified Dental Anesthesiologists, providing care for a wide array of patients in the office. We are a full-service dental practice providing care to various patients for their dental needs and desires.
Call Us Today
The Only Board Certified Dental Anesthesiologist in Missouri, including the St. Louis Metro Area.
Call (314) 862-7844