There are many reasons why regular exams are critical to your child's dental health – not just early on, but to establish healthy dental habits that last a lifetime.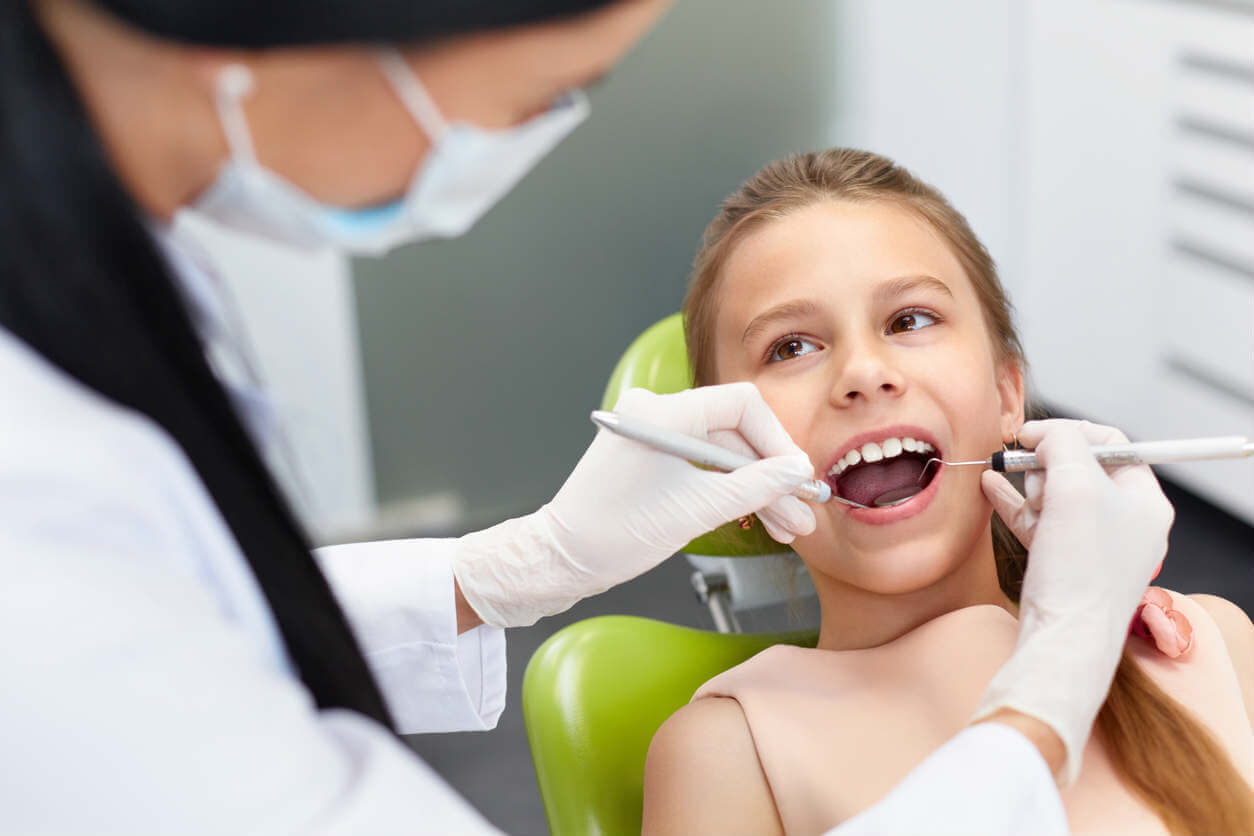 It might be appealing to put off pediatric dental visits when your children are young. You may figure that they just have baby teeth that aren't going to stick around very long. However, there are many reasons why regular exams are critical to your child's dental health – not just early on, but to establish healthy dental habits at an early age.
It Diminishes Anxiety
Introducing your child to the dentist early in their life can diminish the anxiety that can otherwise come with going to the dentist for the first time. Regular dental exams that start early will ease a child into the dentist chair so that it becomes more a matter of routine and less anxiety-provoking. That is a major benefit for your child's oral care. It also makes it more likely that your child will continue regular dental visits well into adulthood.
Preventative Care Can't Be Underestimated
If they have regular exams, then your child will be less likely to develop tooth decay. Oral decay is a combination between genetics and dental hygiene; if your dentist notices that your child's teeth have deep ridges that are more prone to bacteria and decay, then they can recommend preventative care like dental sealants or fluoride treatments. It is always better to head off a problem before it happens than to have to try to solve it once it becomes an issue.
Diagnose Issues
Your dentist may not be the one to fix orthodontic issues, but if they notice early on that a tooth needs to be extracted or that there is a problem with your child's bite, they can recommend that you seek the experience and evaluation of an experienced orthodontist. When it comes to fixing orthodontic problems, timing can be highly critical. If your child has too narrow of a palate or a tooth that is coming through and is making everything shift, the dentist can send you to the right professional to get the correction needed.
Reinforce Good Dental Habits
When you tell your child that they need to brush and floss, it might not mean as much as a dentist making the child aware of the consequences of ignoring their dental health.
Seeing a pediatric dentist is not only critical to developing good oral habits; it is imperative to avoid bad experiences like having a cavity that needs filling after tooth decay has set in. To make sure that kids get the dental treatment they need, to preempt any problems later on (either dental or orthodontic), and to ease the anxiety that can come from seeing the dentist, regular dental exams are an important part of developing routines and habits that will follow children well into adulthood. Regular maintenance is highly important to your child's ultimate oral health going forward.
Pediatric Dentist St. Louis
Your child's initial oral examination will include a visual examination, charting, diagnosis and treatment recommendations. We work hard to make your child feel at ease by providing exceptional patient care in a relaxed, convenient atmosphere. Depending on your child's circumstances, we will discuss if sedation or anesthesia is right for your child.
Call us today to schedule your appointment at (314) 862-7844. We look forward to meeting you!