Cosmetic Dentistry has become a vital and important part of the dental profession.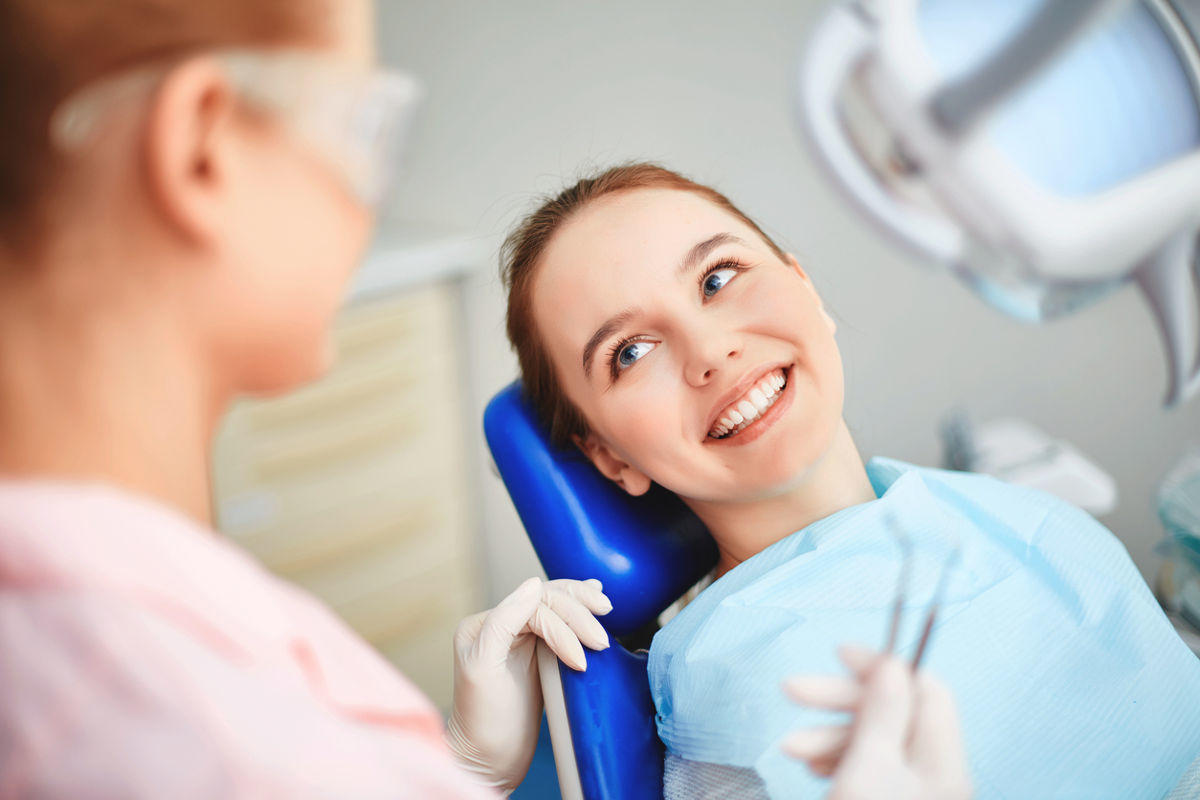 Many people avoid the camera because they do not like to smile. They are hesitant to smile to show their unattractive set of teeth or the unpleasant gaps between them. However, cosmetic dentistry has certain dental procedures to help overcome these issues.
If you are not happy with the appearance of your teeth, consult a cosmetic dentist as soon as possible. They can analyze your situation and suggest the best treatment to rectify the problem.
Cosmetic Dentistry
They will be able to show you the results of the dental procedures before actually implementing them. You will be astonished to see the changes in your smile, which will be brought about after the procedure, even before the treatment is commenced. All this is possible due to the modern scanning technology and the 3D cad-cam.
Some of the corrective procedures our St. Louis sedation dentist use for transforming the appearance of the teeth and improve your smile are:
1. Porcelain Crowns or Porcelain Veneers
Many people hesitate to smile and show the unpleasant gaps between their teeth. The gaps may be due to genetic reasons. They may indicate that there is a need for orthodontia. Or else, they could be there because some teeth have been damaged or lost. Whatever may be the reason for the gaps, they can easily be minimized by filling the space with porcelain veneers or porcelain crowns.
2. Dental Implants
People do not like to exhibit the big, unsightly spaces in their mouth when they smile. So they avoid smiling. These spaces are generally created when some teeth are missing. Cosmetic dentists can rectify the issue by using some type of dental implants. They can also use a bridge to fill up the unattractive space.
3. Teeth Whitening and Treatment of Tooth Decay
Common problems of tooth decay and the yellowing of teeth can make a smile unattractive. They can take away the charm of a smile. These issues can be solved easily by making a few visits to the St. Louis sedation dentist.
Teeth whitening is a simple procedure which is popularly used to transform the appearance of the teeth quickly. It can be performed at home or in the dental clinic according to your condition.
The problem of tooth decay is caused due to a bacterial infection. It leads to bad breath and an unpleasant taste in the mouth.
Cosmetic Dentist St Louis
It is not always possible to hide a smile or stay away from the camera. So it is better to consult a cosmetic dentistry expert and get rid of the dental problem which restrains you from smiling. Explore the various options available to obtain a perfect smile. Modern technology has made the impossible possible. You will be surprised to see the digital smile preview which shows the way you will smile after the treatment.
At The Dental Anesthesia Center, we value our patient relationships, making it our priority to deliver gentle dental care that you deserve from sedation dentists in St Louis, Missouri. We work hard to make you feel at ease by providing exceptional patient care in a relaxed, convenient atmosphere.
Contact us today at (314) 862-7844 to schedule an appointment.
Save